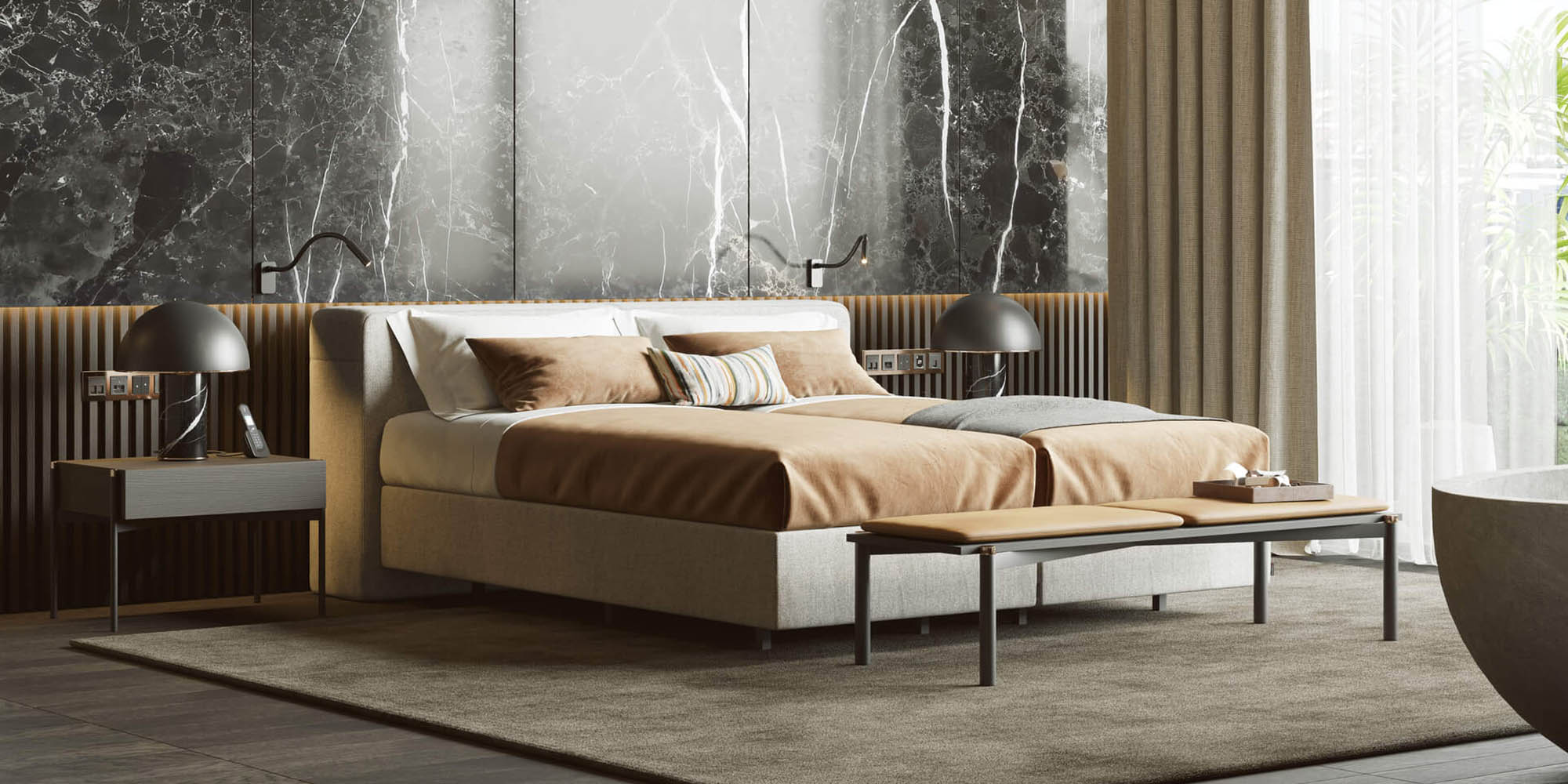 Double room with desk
One of Laskasas' proposals for a double room, with a desk and two single beds, elegantly joined, allowing the versatility essential for different types of visitors. The design of the beds allows harmony in the way the imposing headboards come together, maintaining sophistication when separated.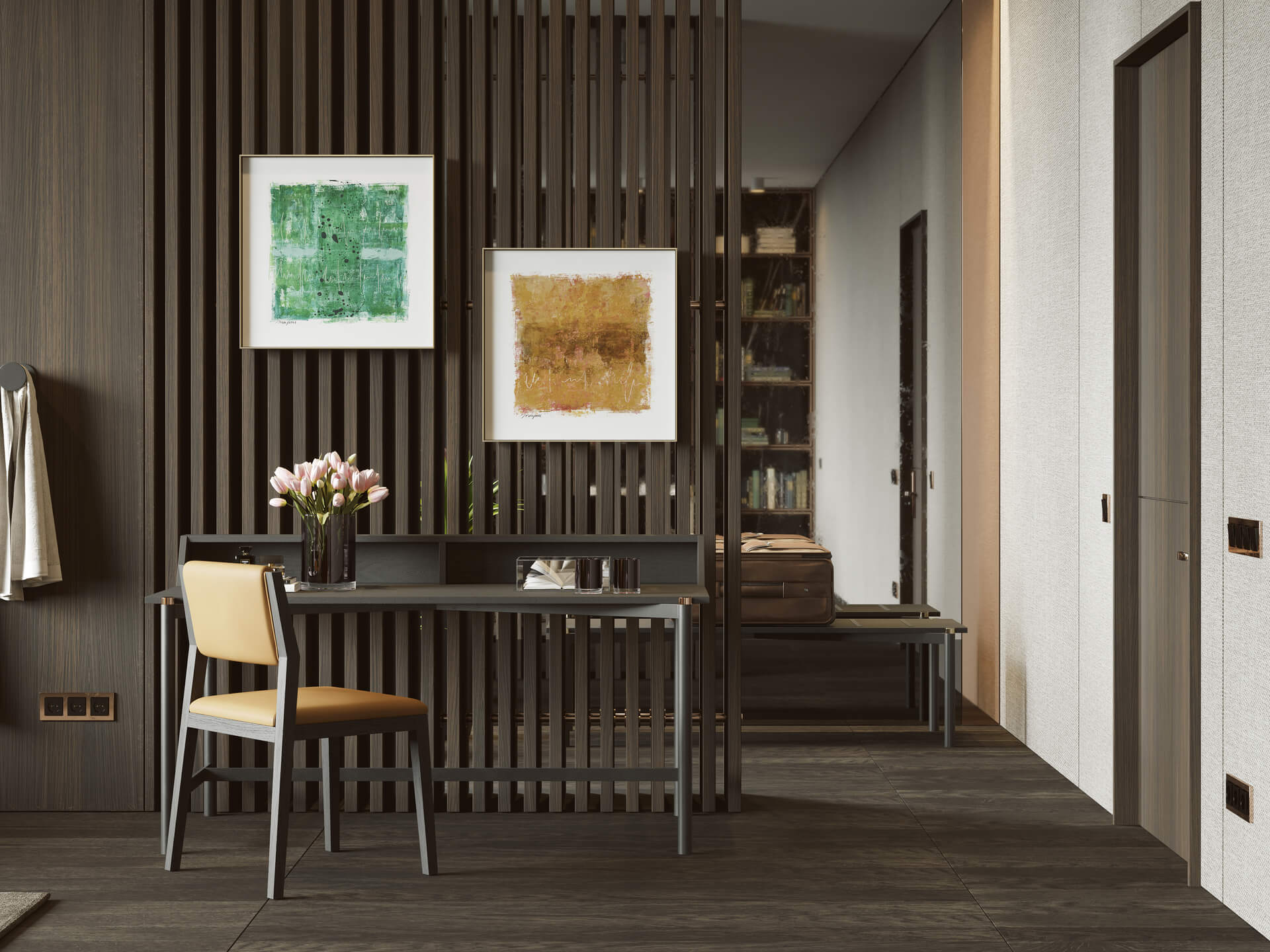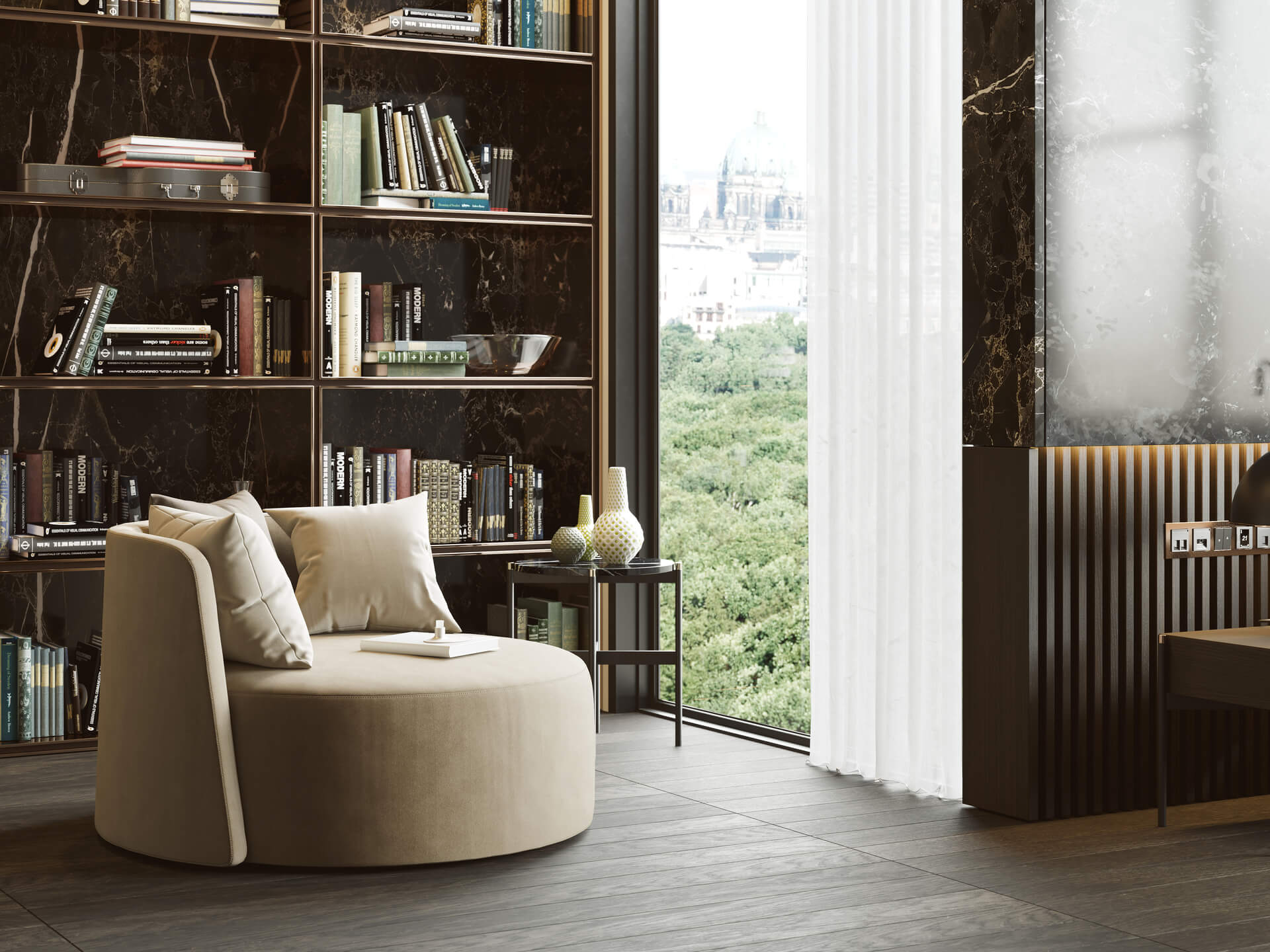 Work space
A simple desk stands out for its sober finish and with natural patterns and for the details of its design. Together with the upholstered chair, it is an ideal eye-catching solution to appeal to those on a business trip.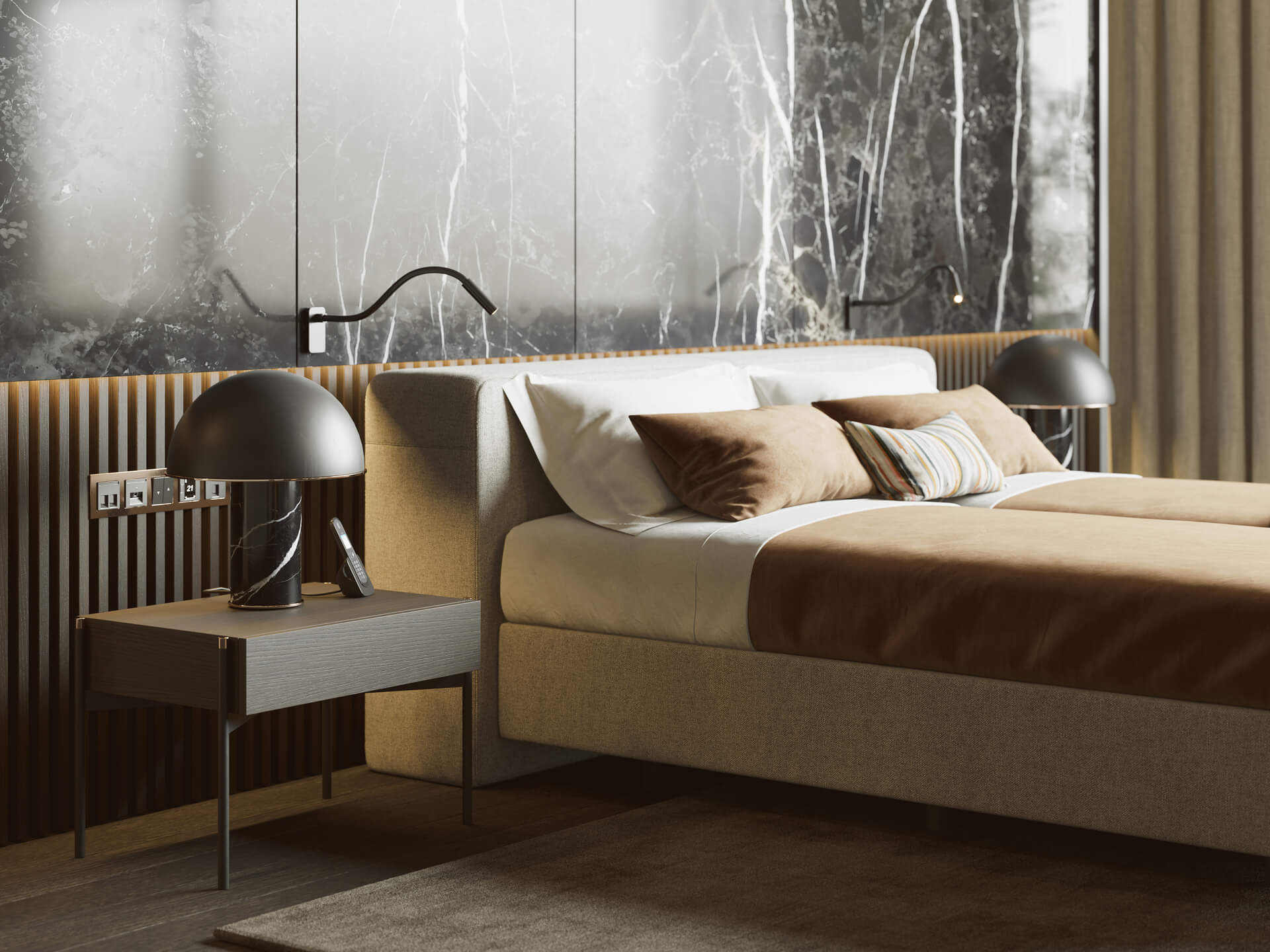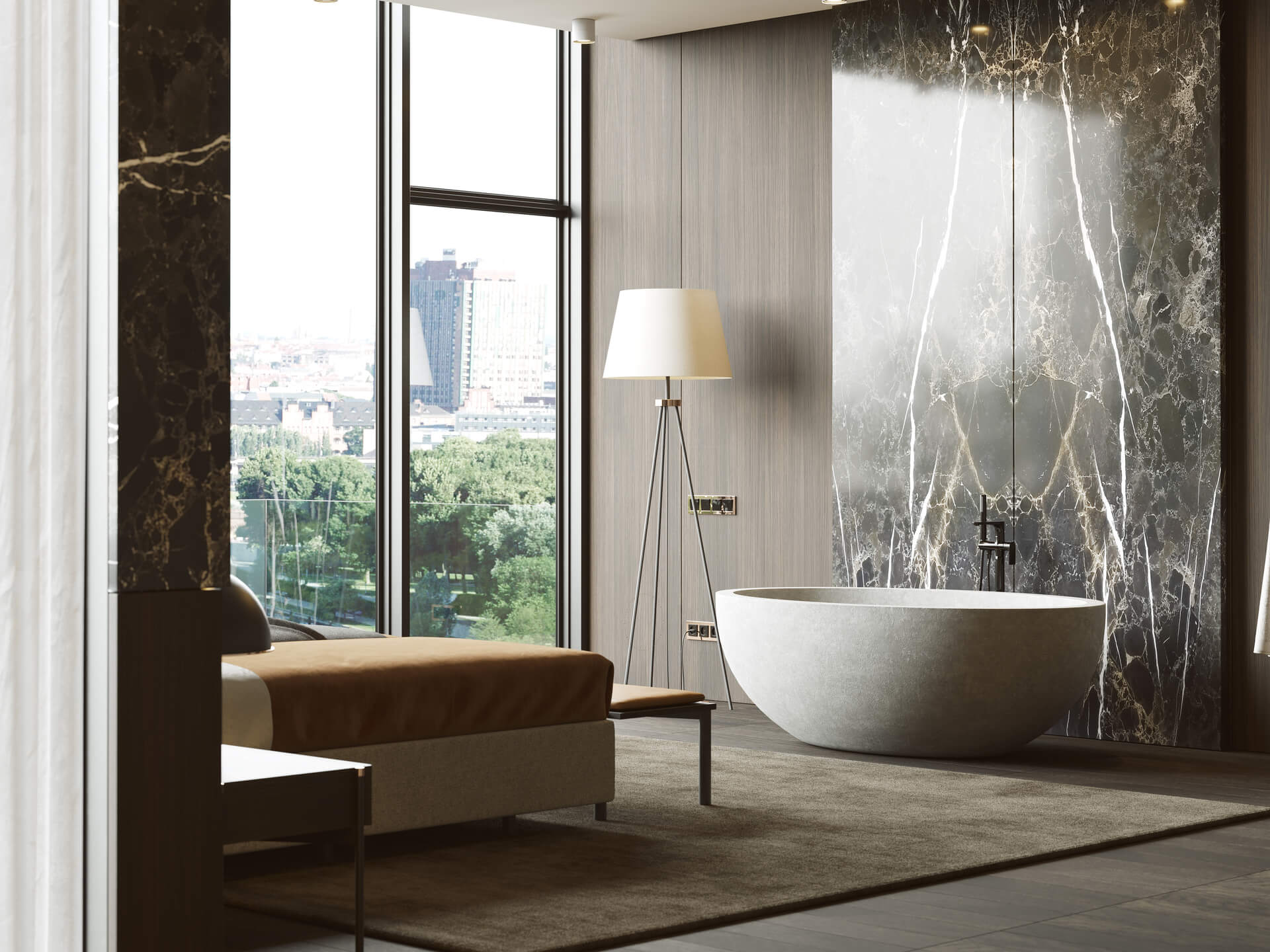 Enjoy the view
The view is one of the biggest draws when choosing a room, and here a space is created next to the window that privileges it, with a round upholstered chair, with curved back, which elevates the entire room and gives you comfort.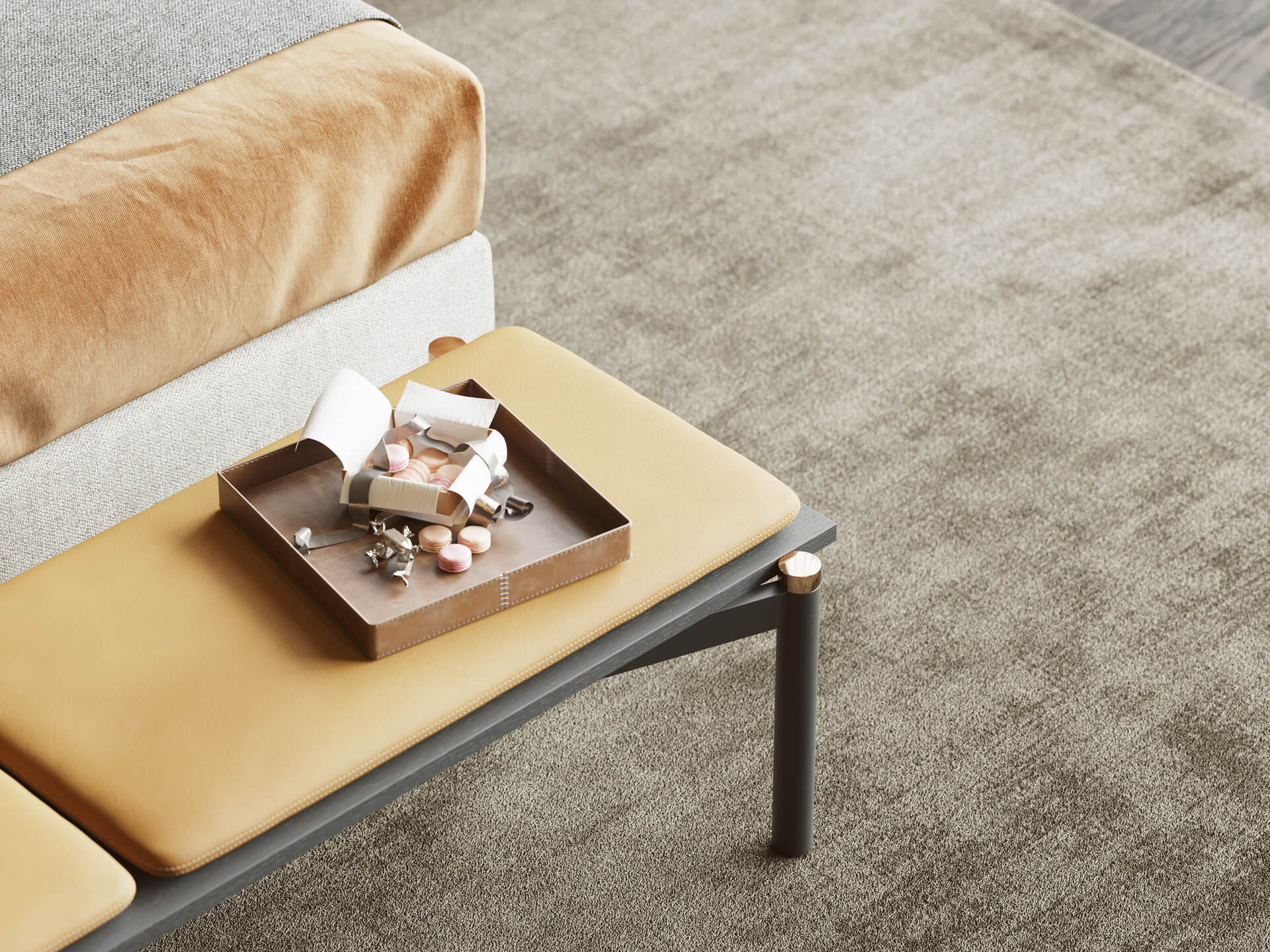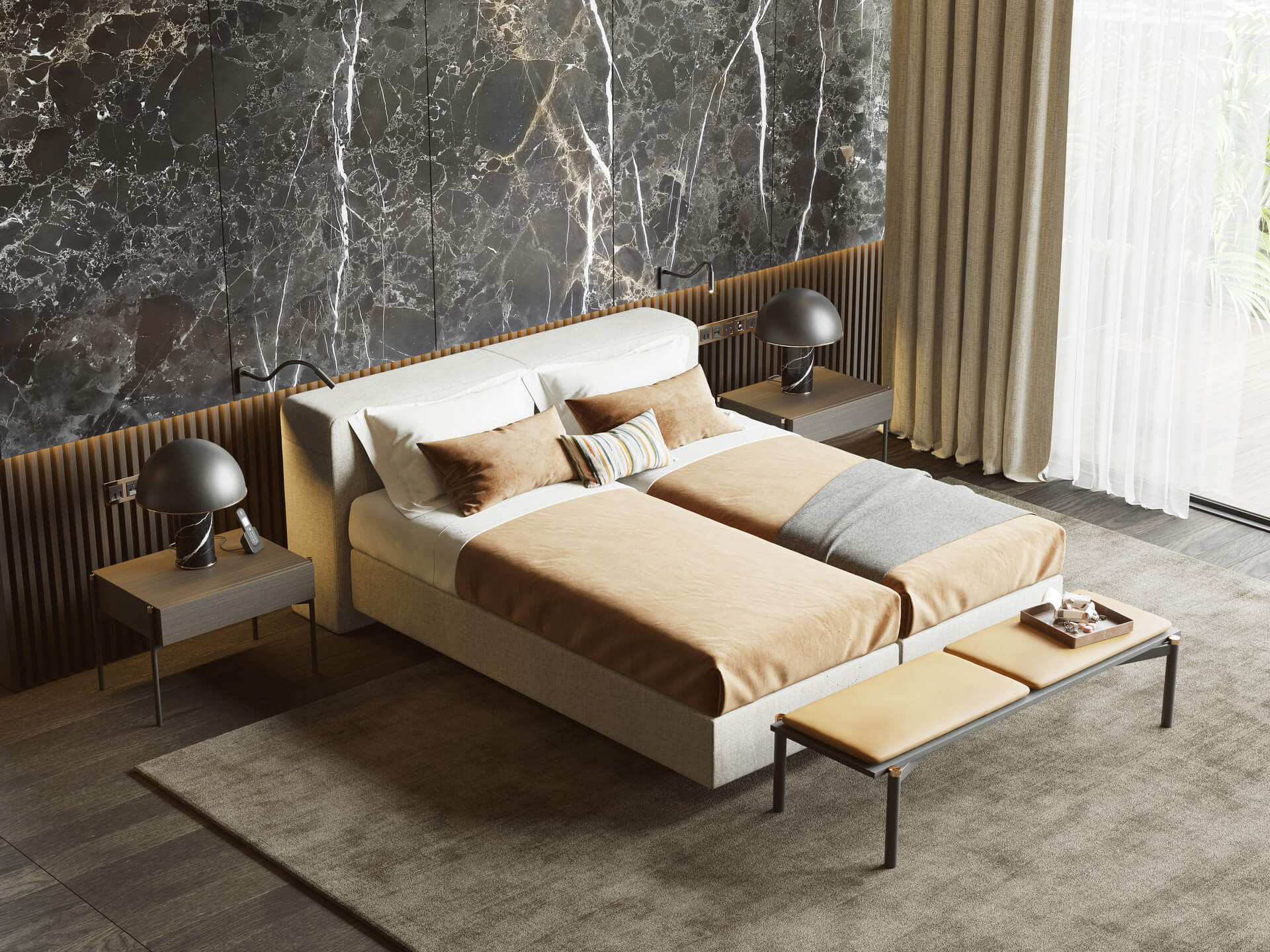 Learn more about this line