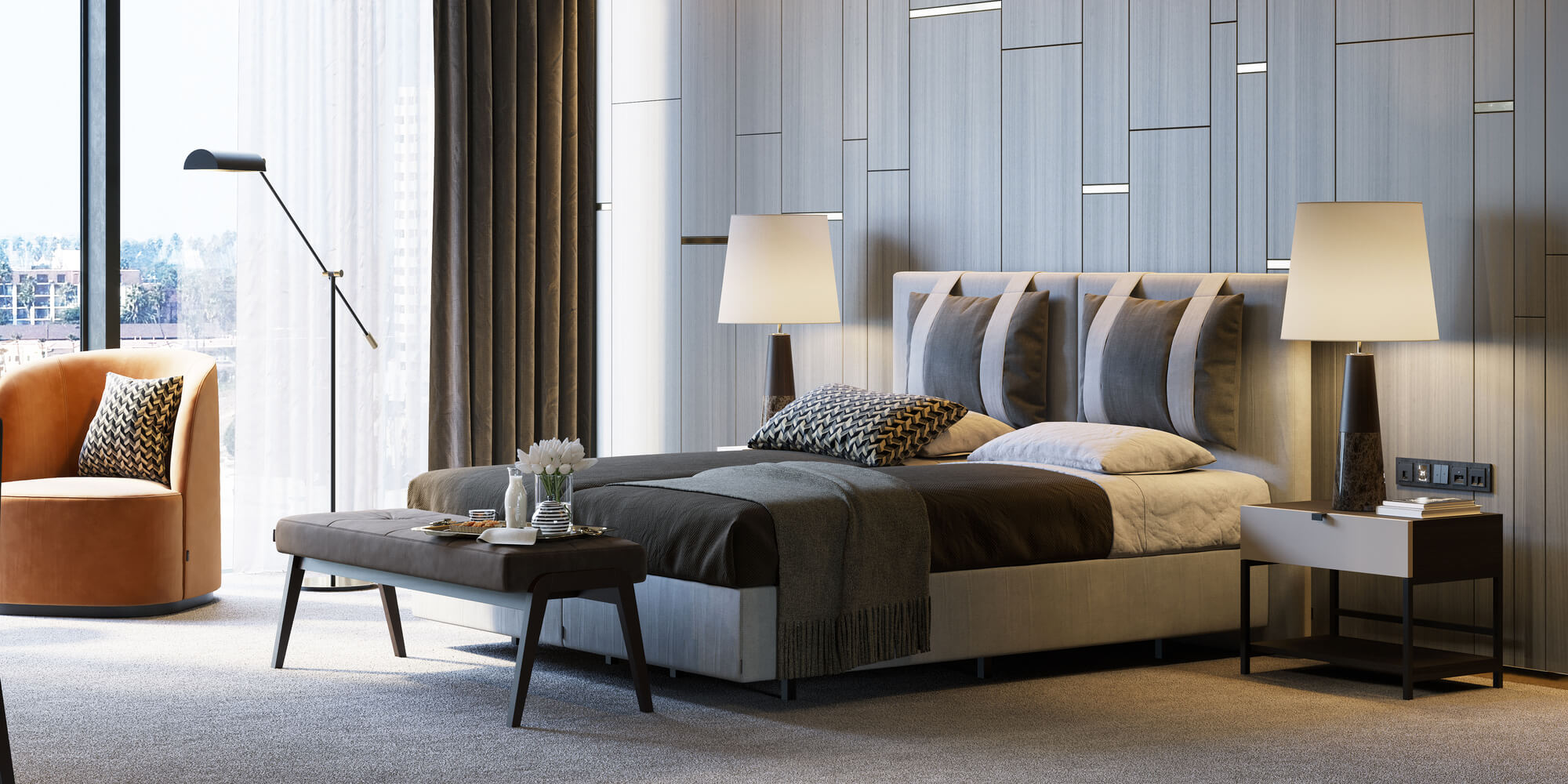 Beds with high headboard
Two beds with high headboards, at the foot of which a stool allows clothes to rest, or a hairdresser as exemplified here. The bedside tables, with drawer and lower tray, support a Laskasas lighting solution, in the form of a marble and wood table lamp.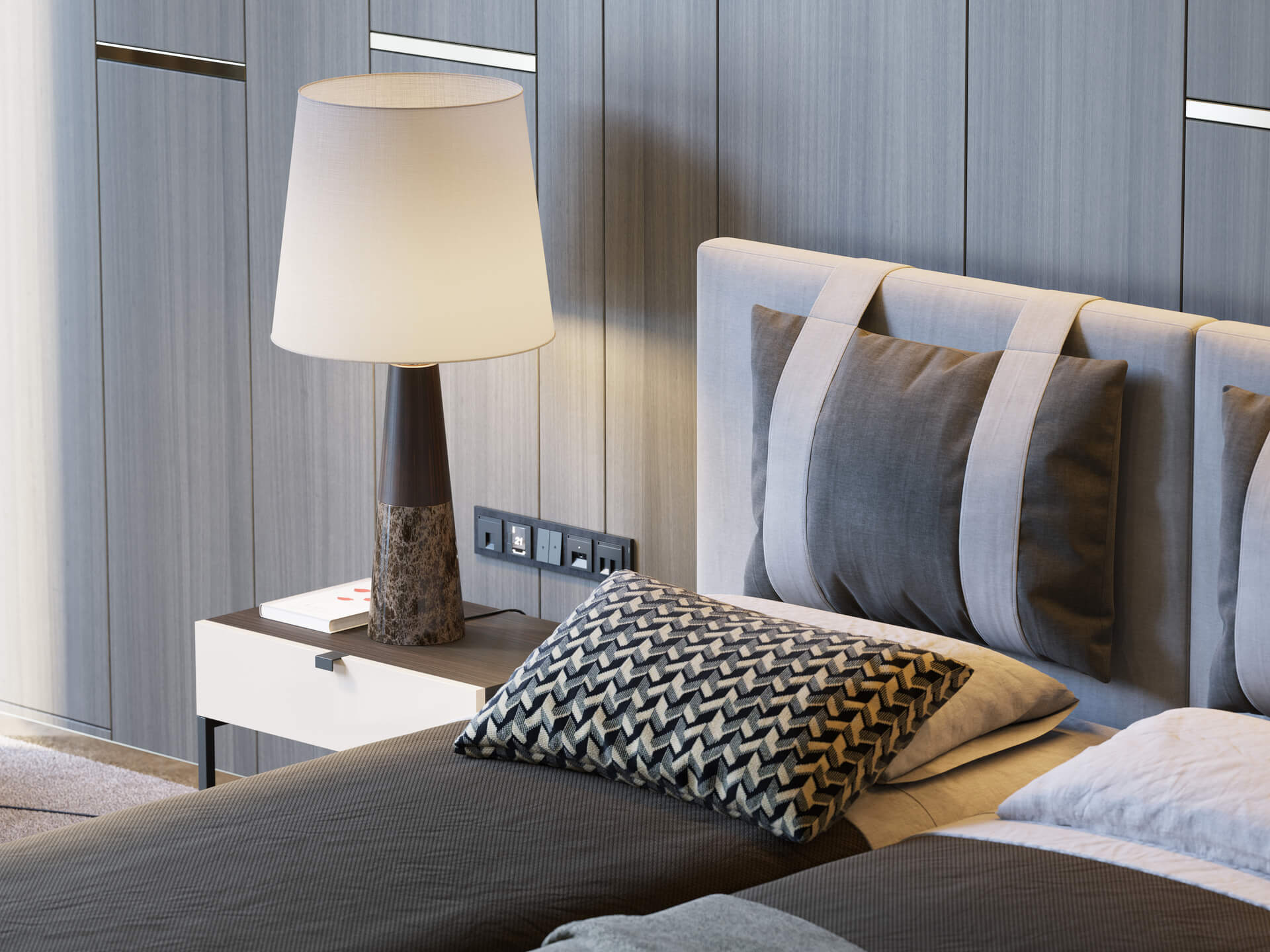 Simple Desk
The desk shown here is a simple design with right angles and simple design, with small reliefs at the ends of the top, which allow extra security.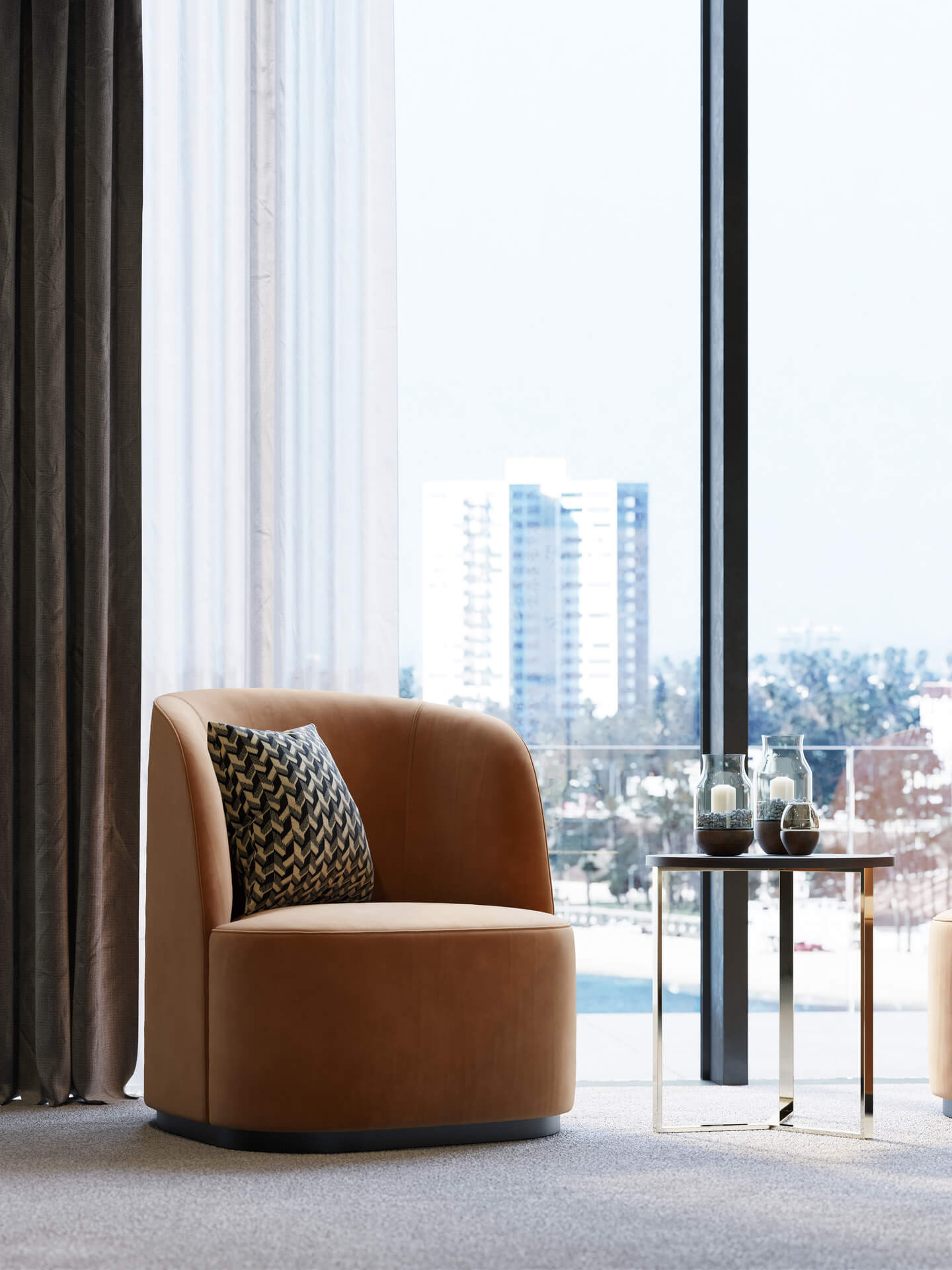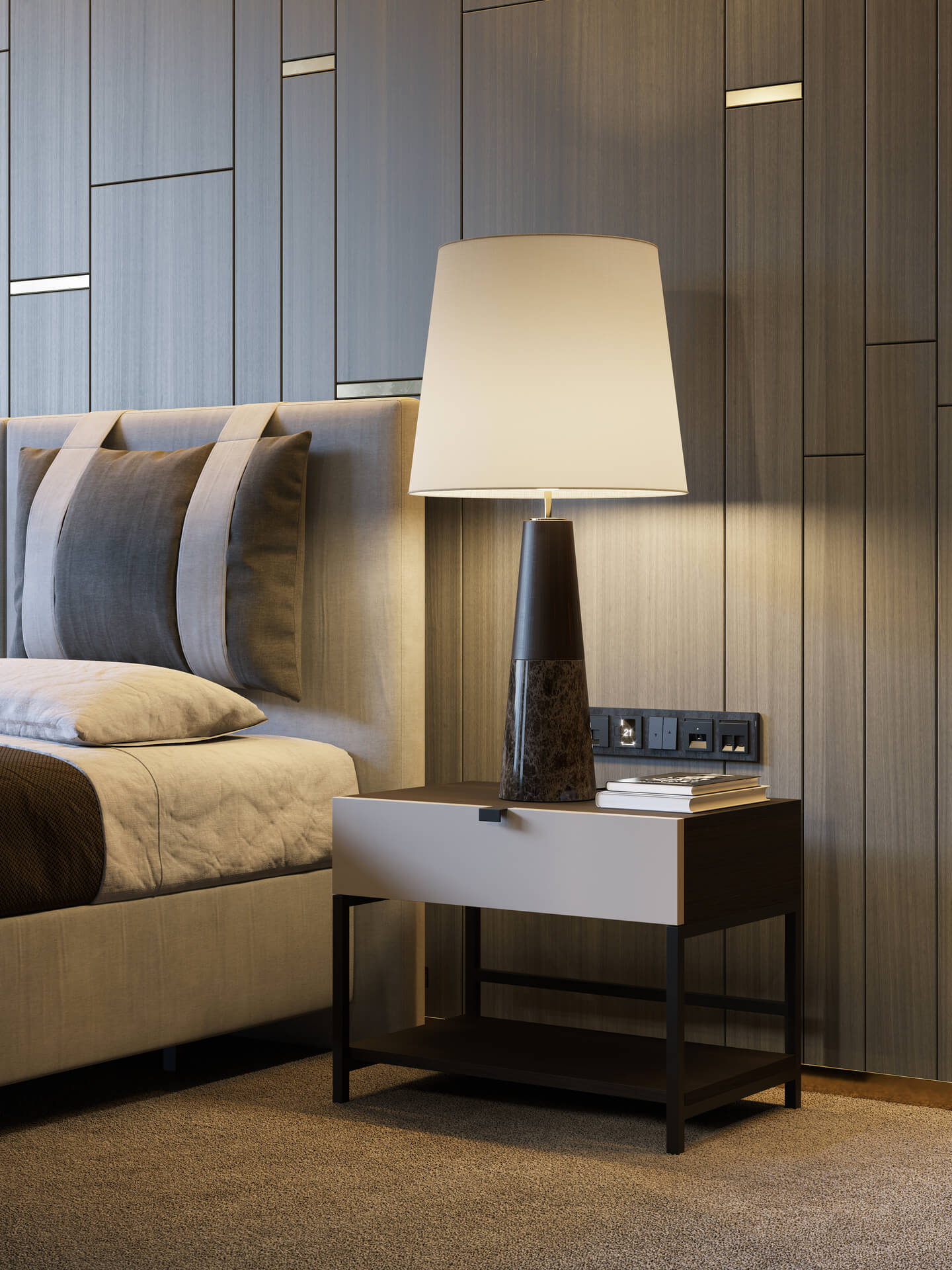 Breakfast space
Next to the window, two upholstered armchairs with a side table between them, allows you to enjoy the landscape by having breakfast in comfort in the best company.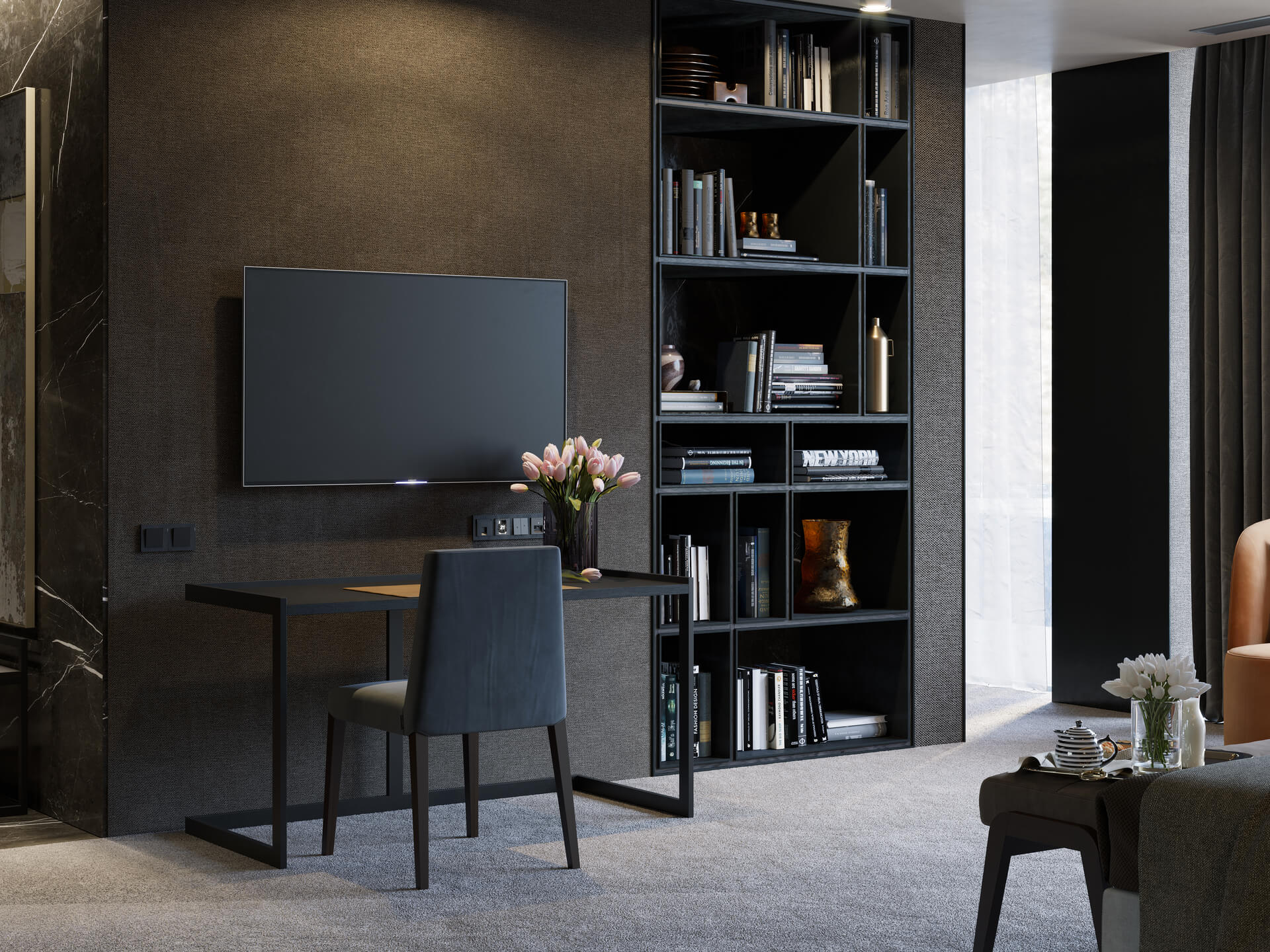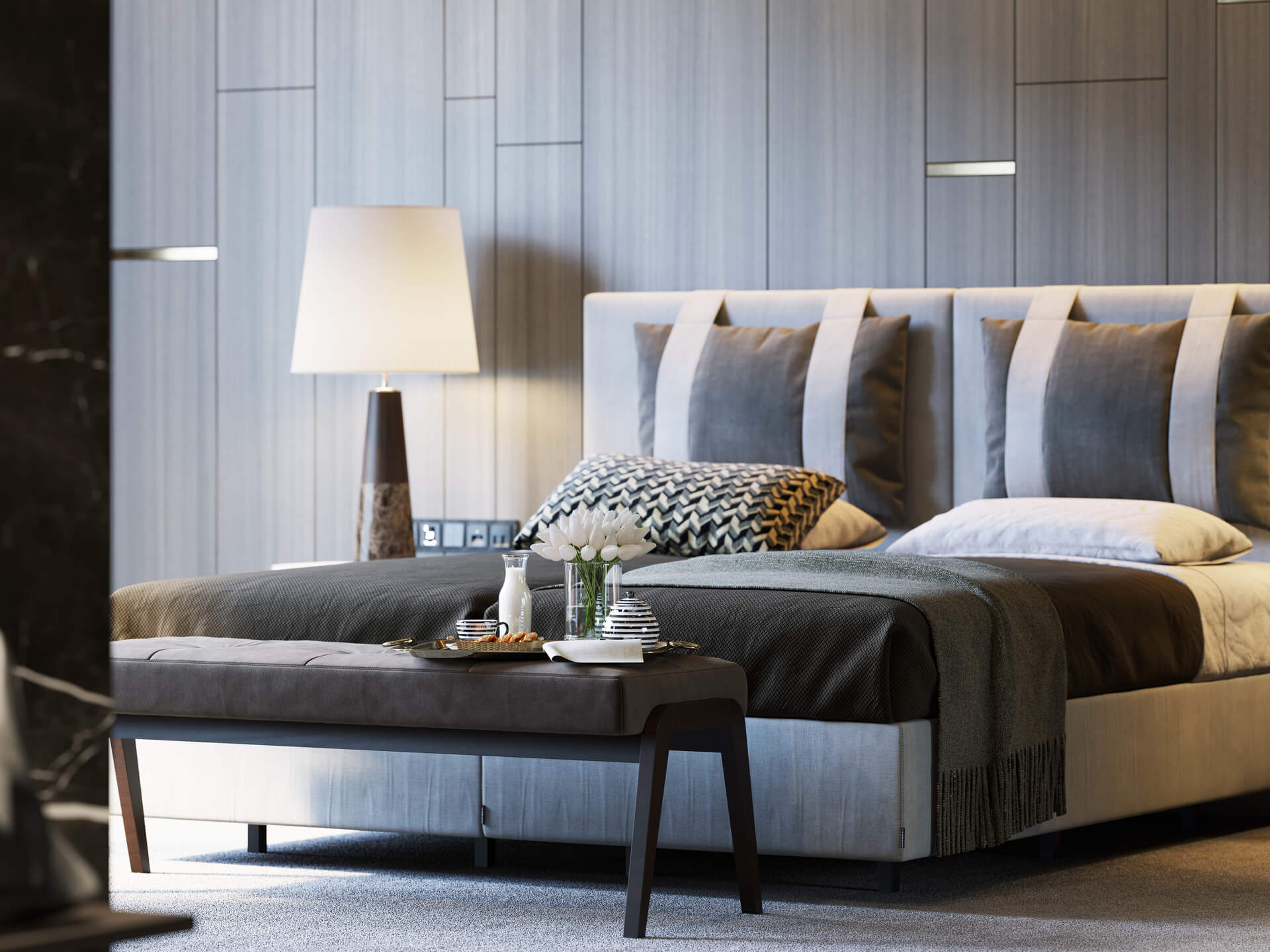 Learn more about this line