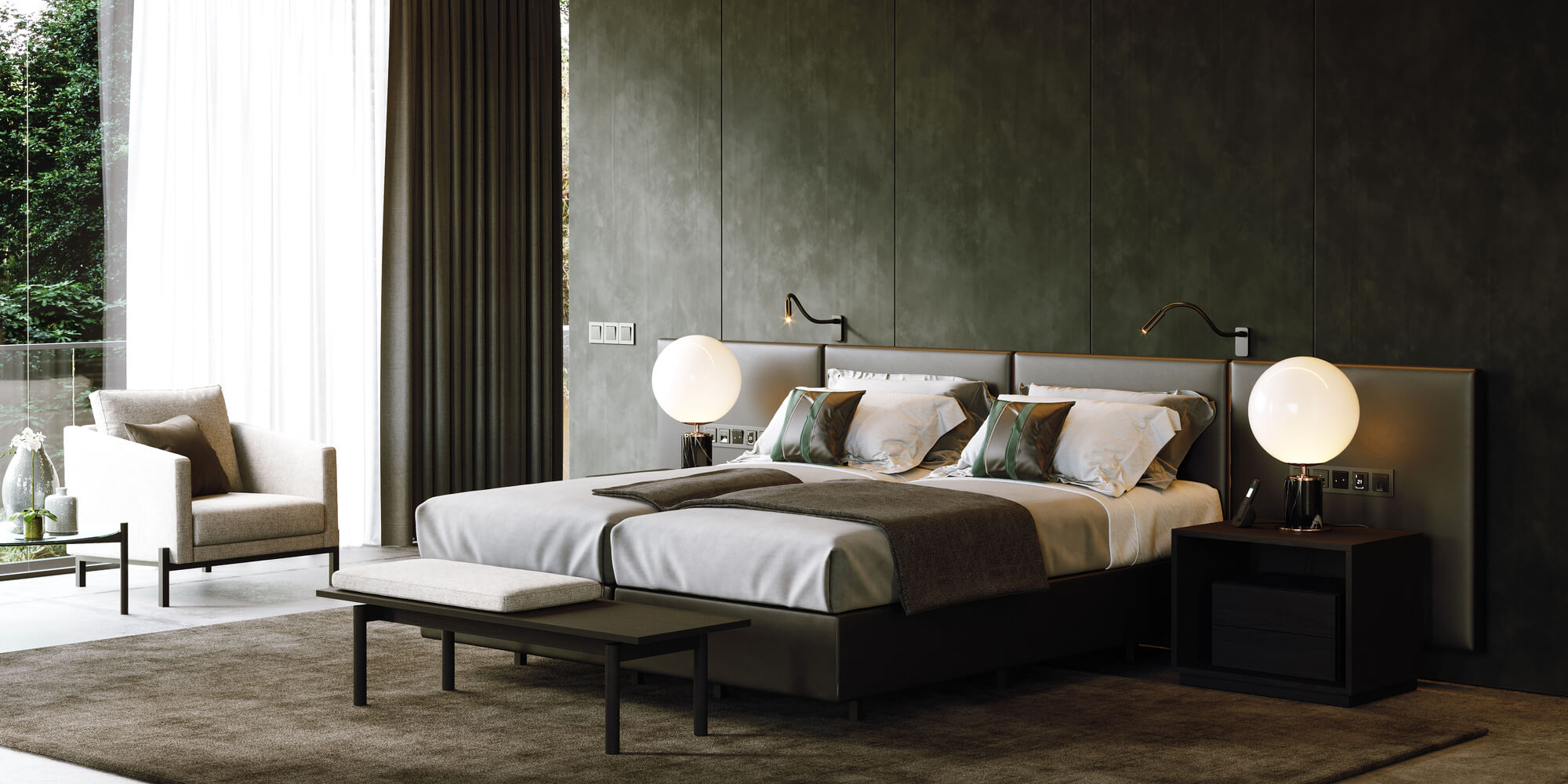 Sophisticated hotel room
The bed with a wide headboard features an integration of the climate controls here. The headboard is divided into 2 parts, when both beds are together it becomes a division into 4 equal parts. Beside the bed, two wooden bedside tables with 2 drawers and at the foot of the bed, a trunk that also serves as a stool.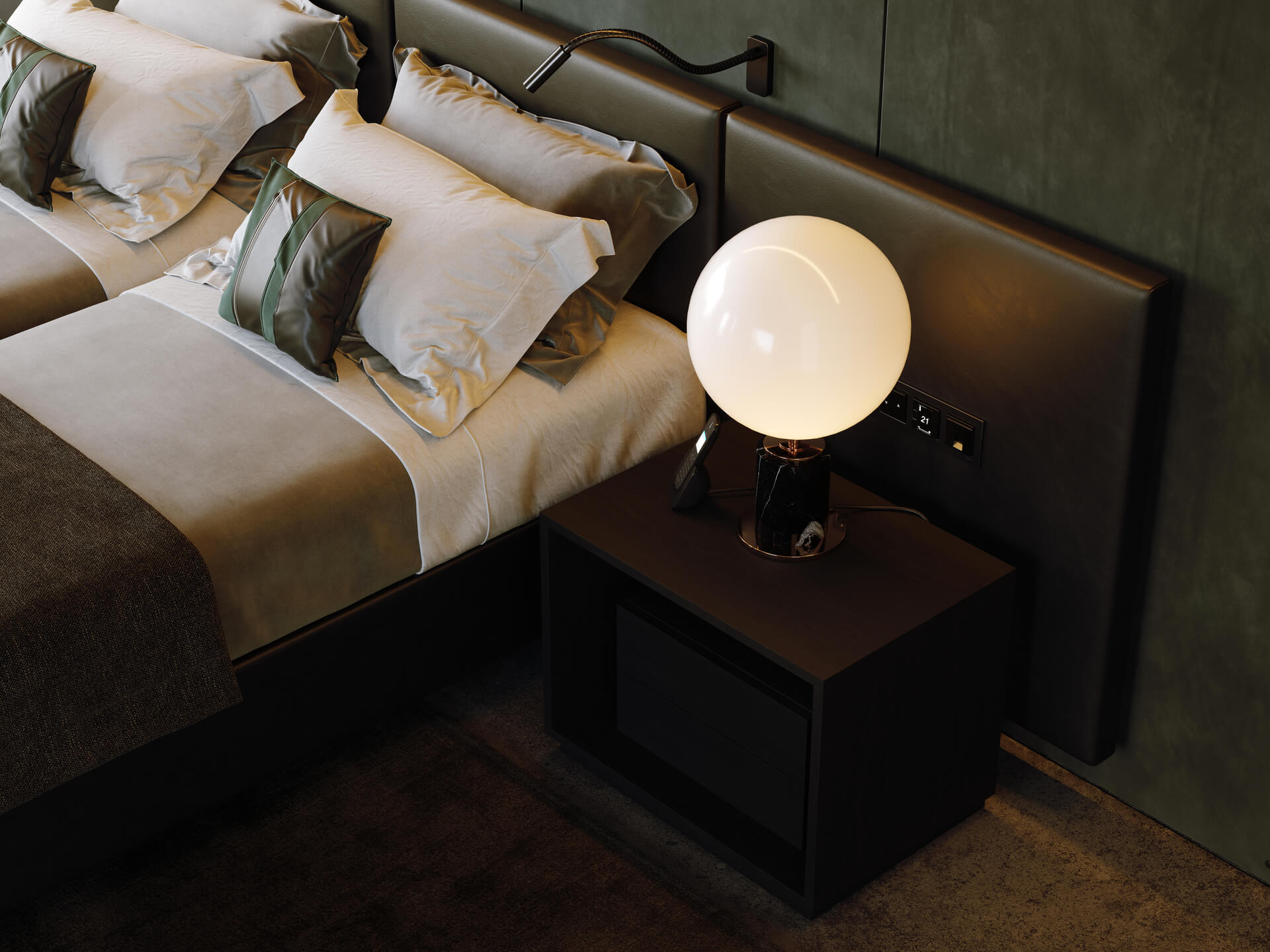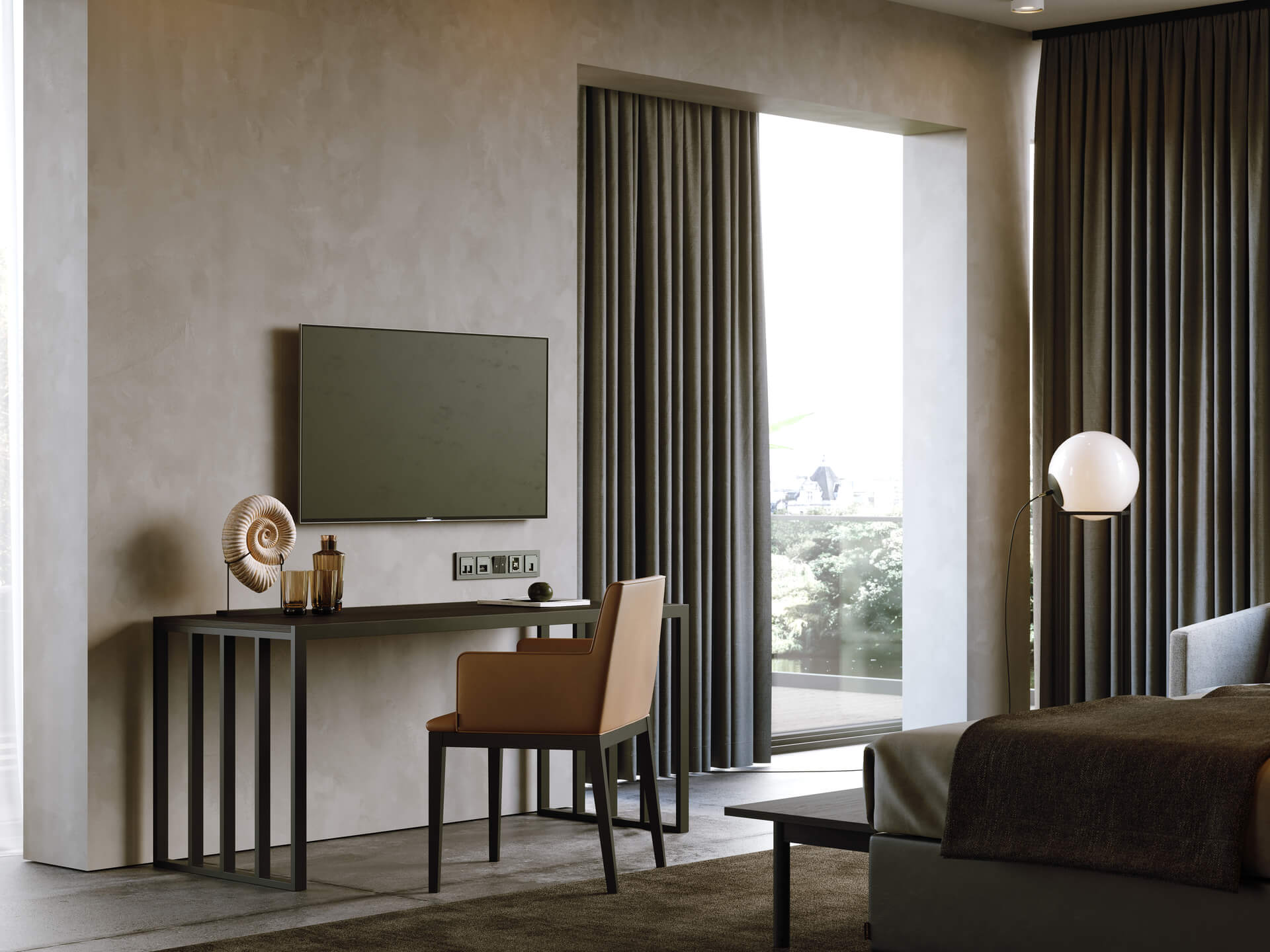 Work space
This space has a desk with wooden top and a black iron structure with 5 vertical bars on each side. Here the chair is a model with armrests, with a structure in black lacquered and a seat in camel leather, which can be synthetic or natural.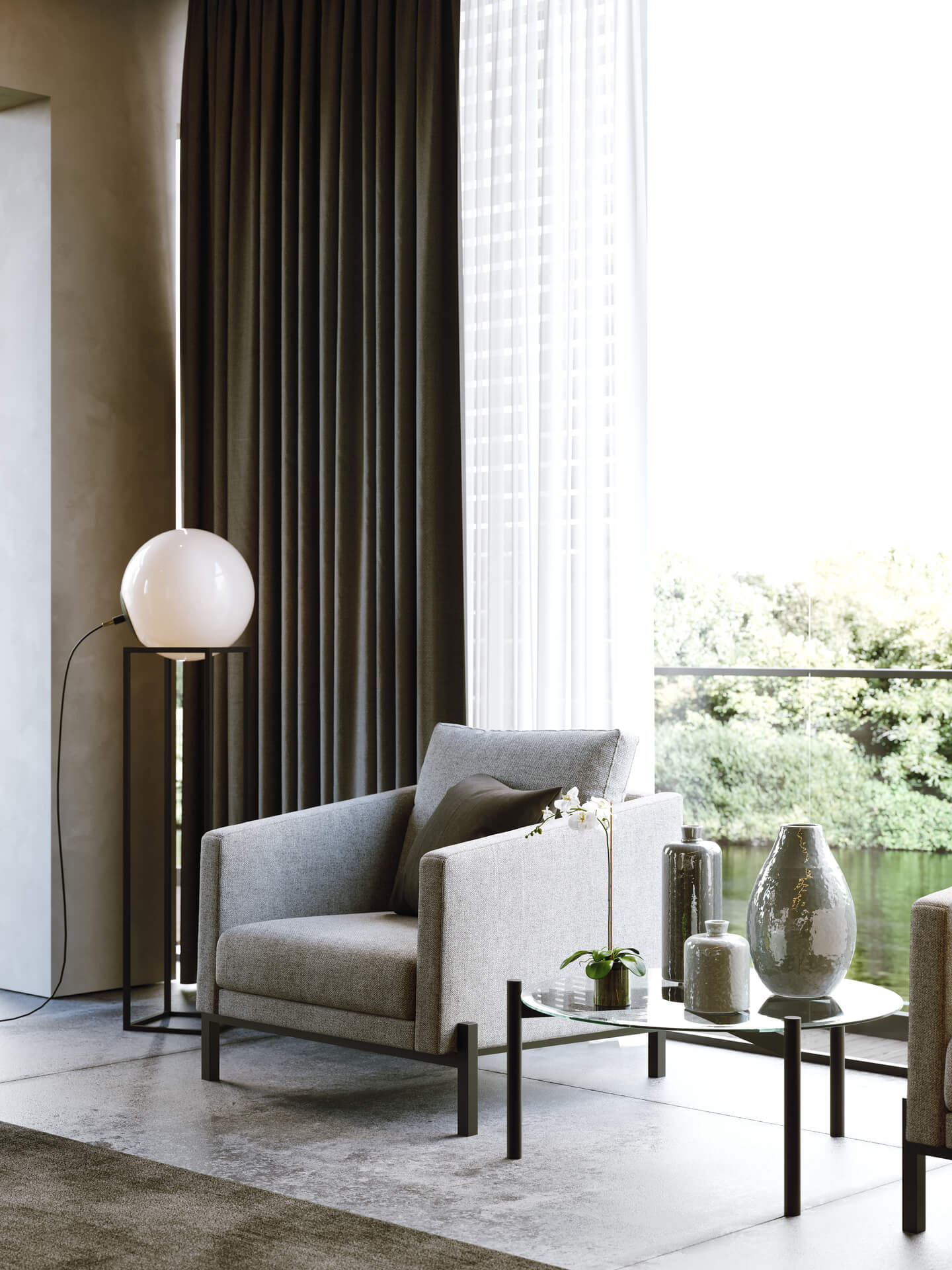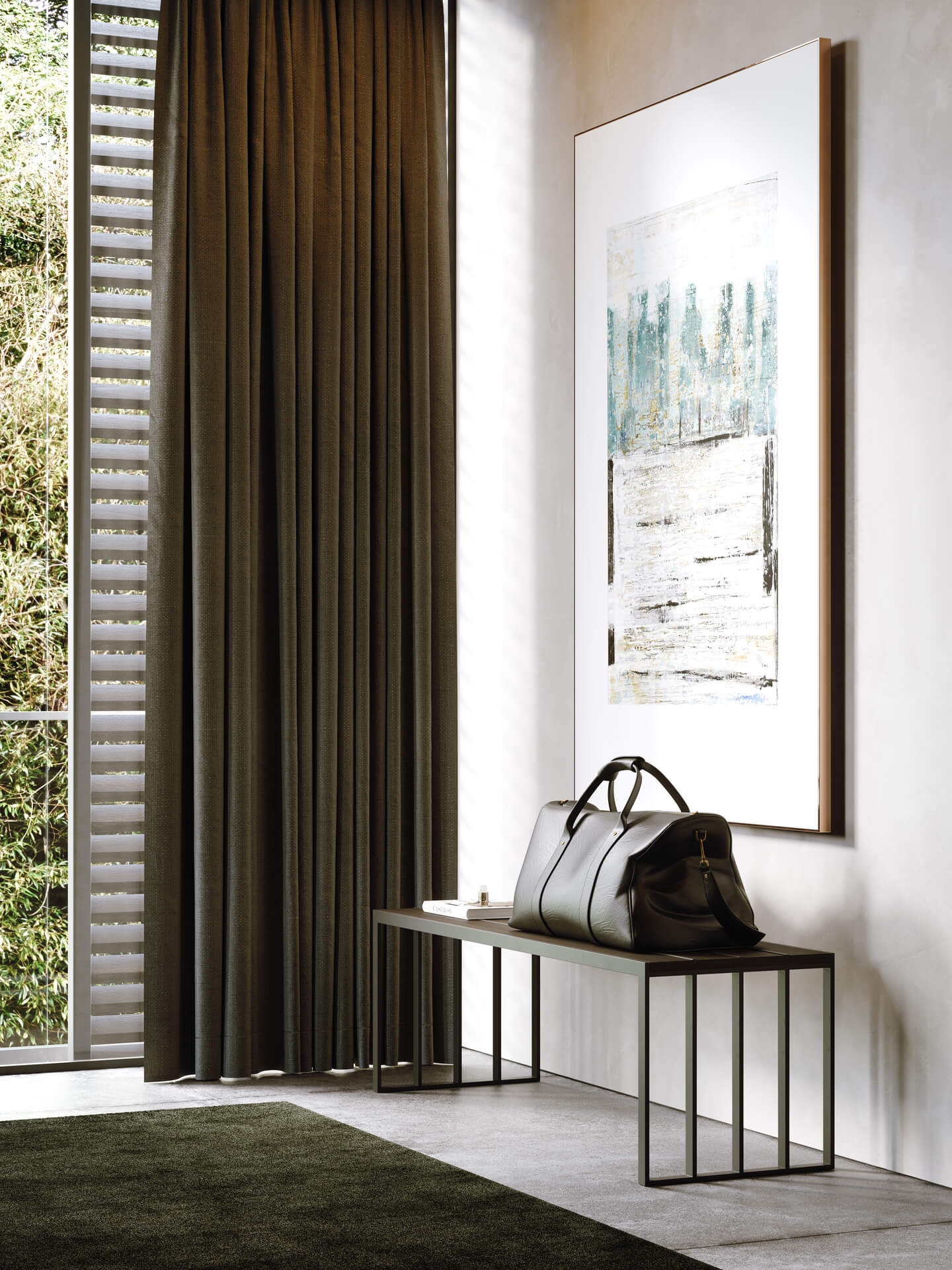 Reading space
A low glass table with iron feet accompanies two sober armchairs, with straight and ascending lines, with high arms and deep backs.
Learn more about this line