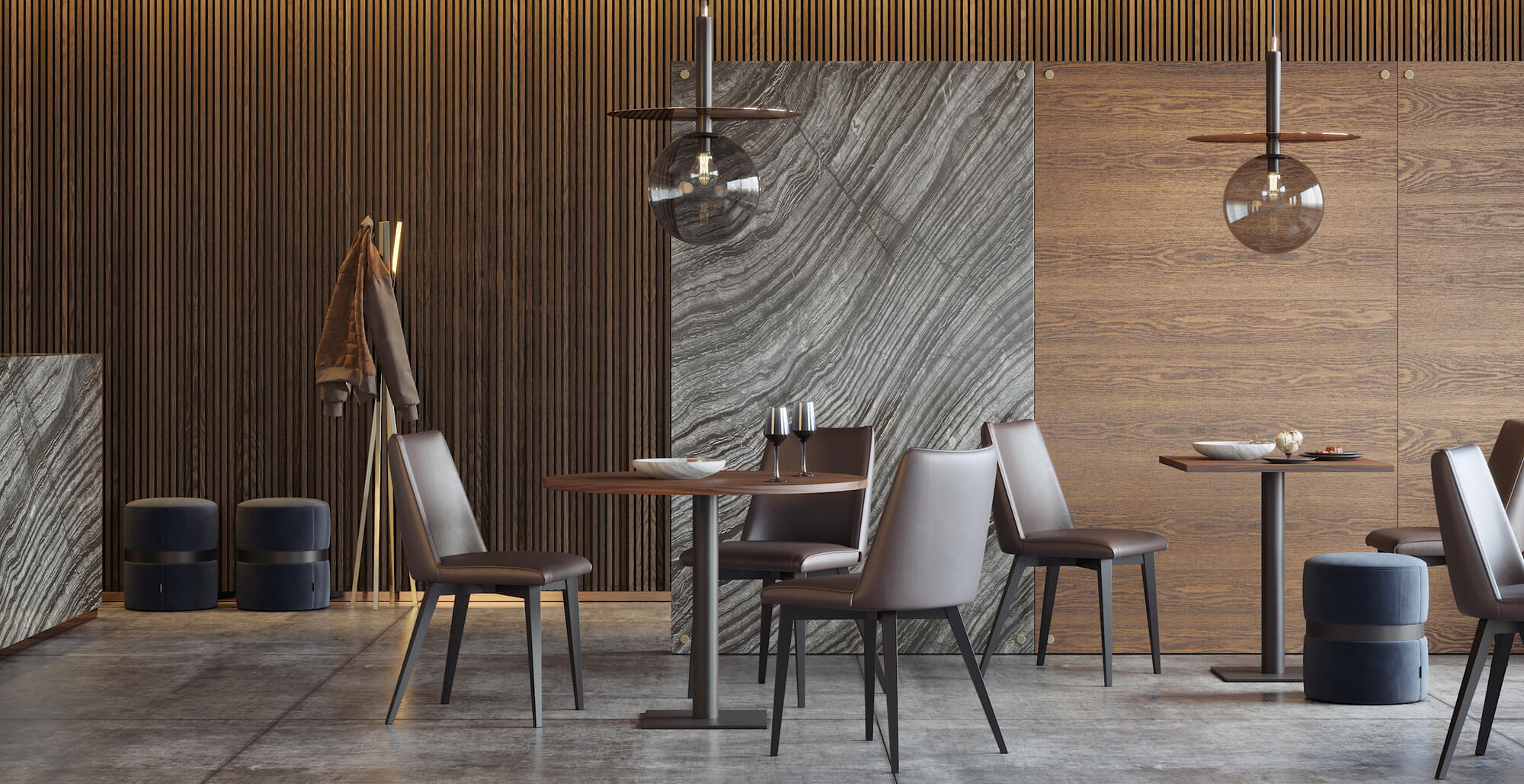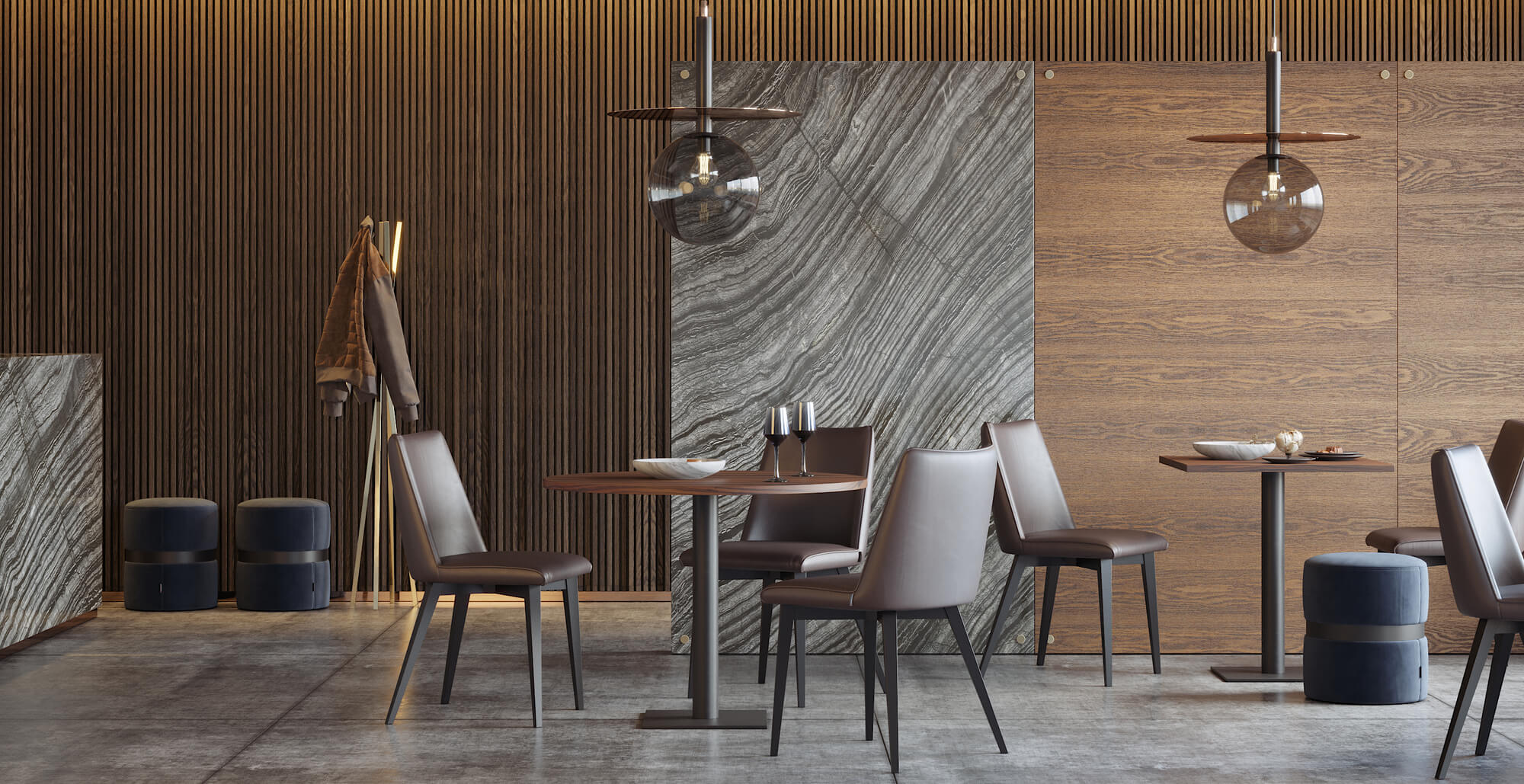 Bar tables and chairs
If you want furniture for your bar or restaurant, these circular or rectangular tables for 2 people are a great suggestion. Here, with a more rustic iron base, it can be customized in sizes and materials for any other style.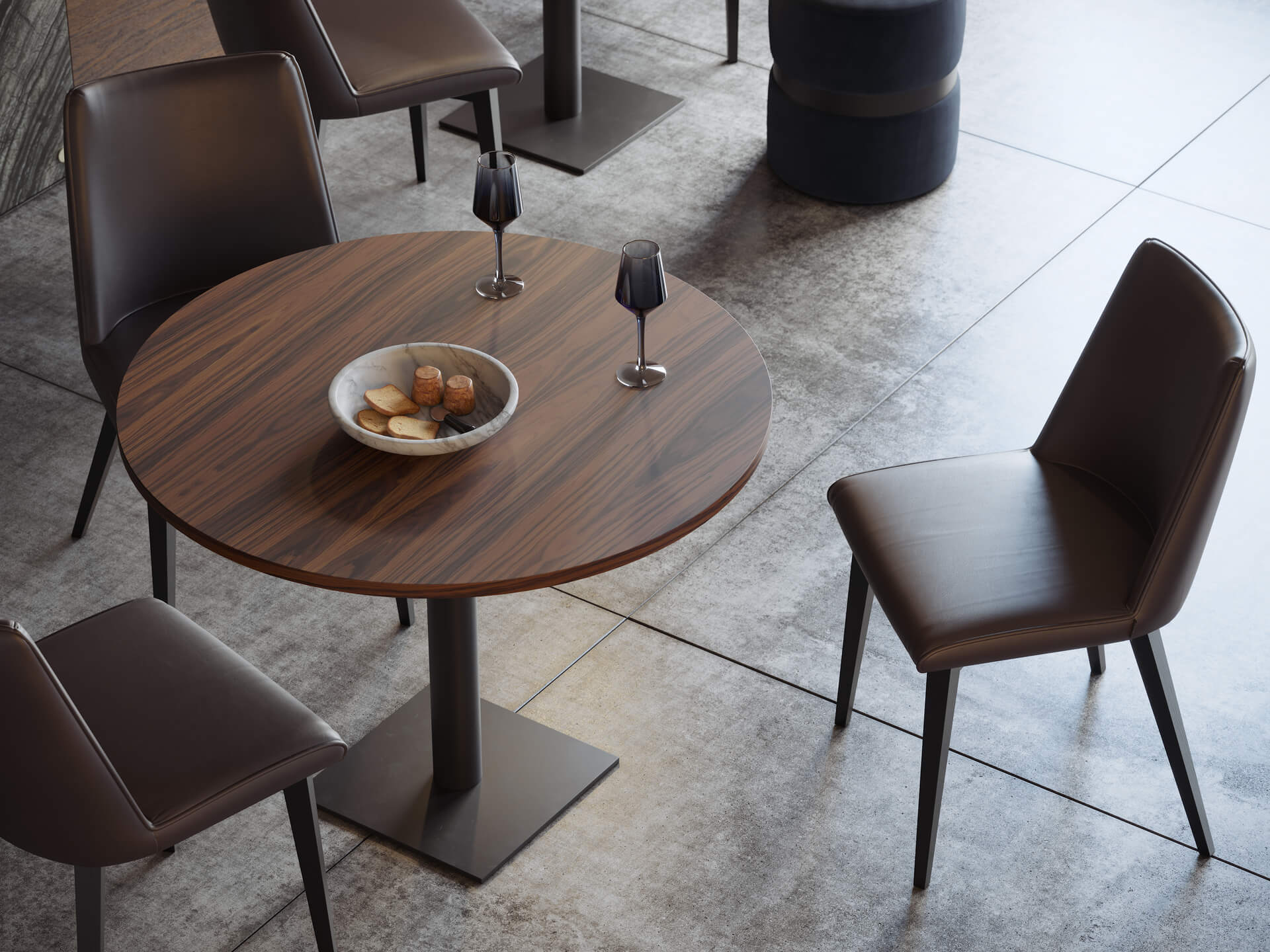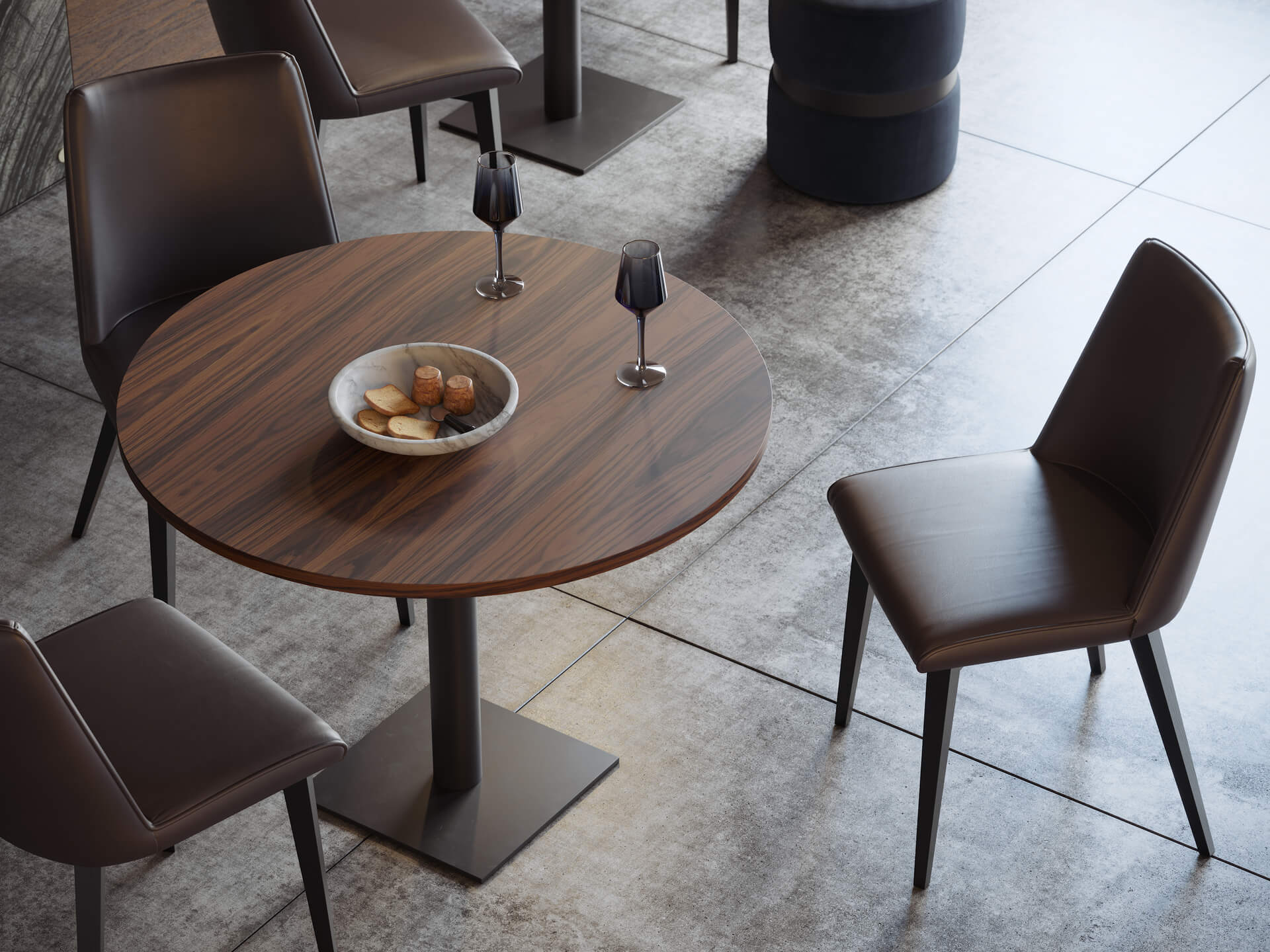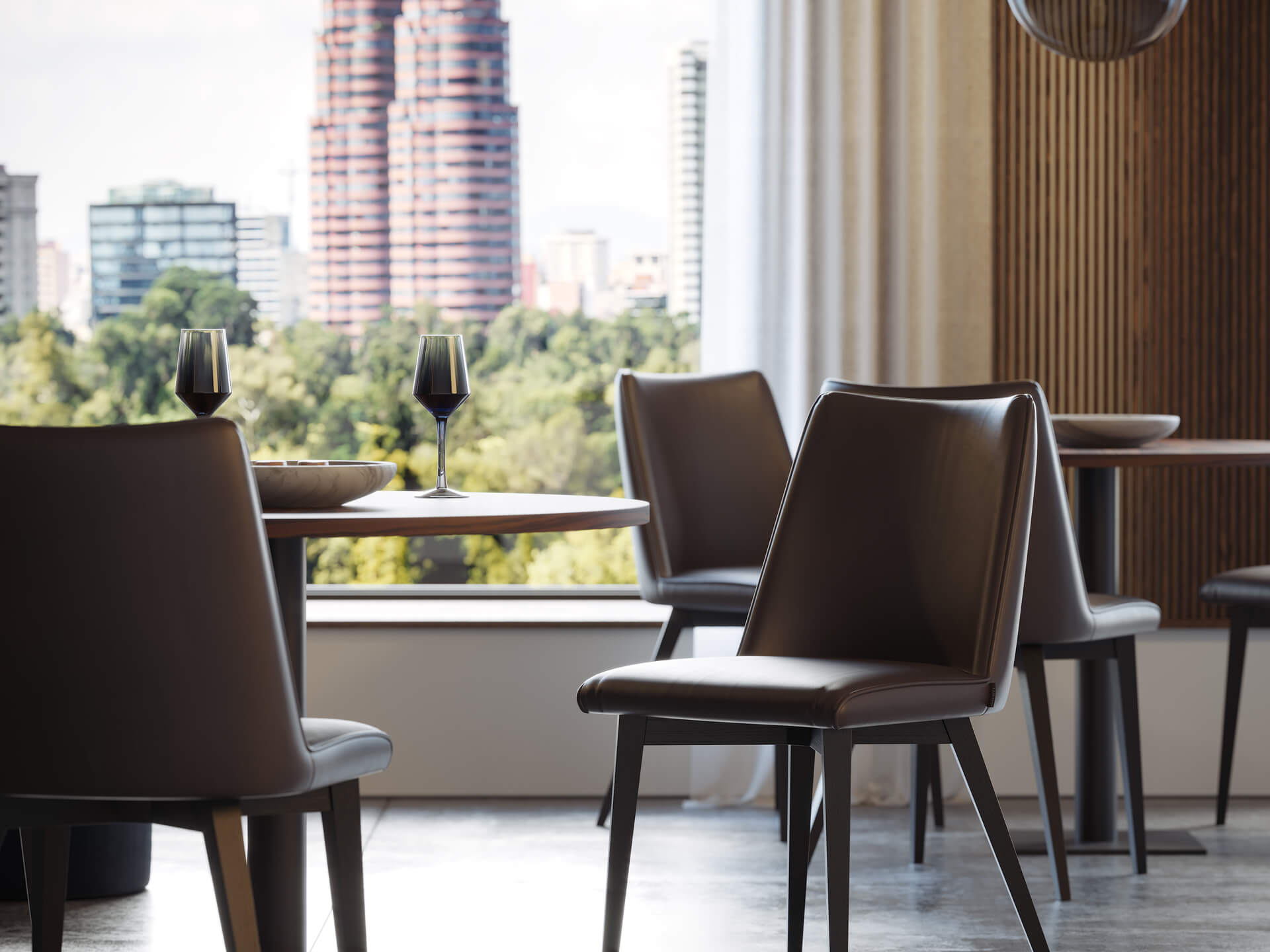 Upholstered chairs
For an extra touch of comfort, these restaurant chairs are upholstered in a grayish brown tone, with a curved design with comfortable backs. They are supported by feet in black lacquered, with contemporary design.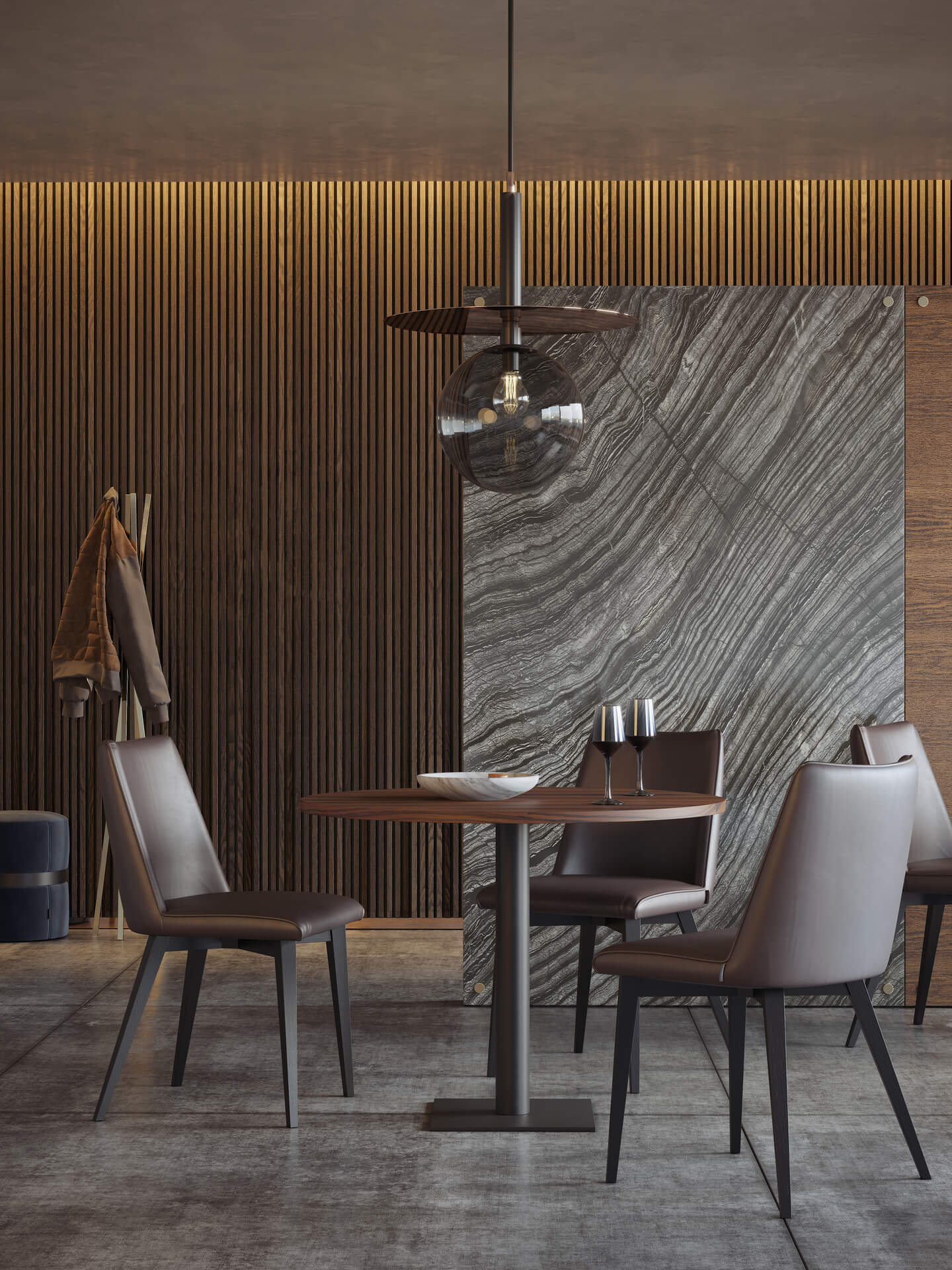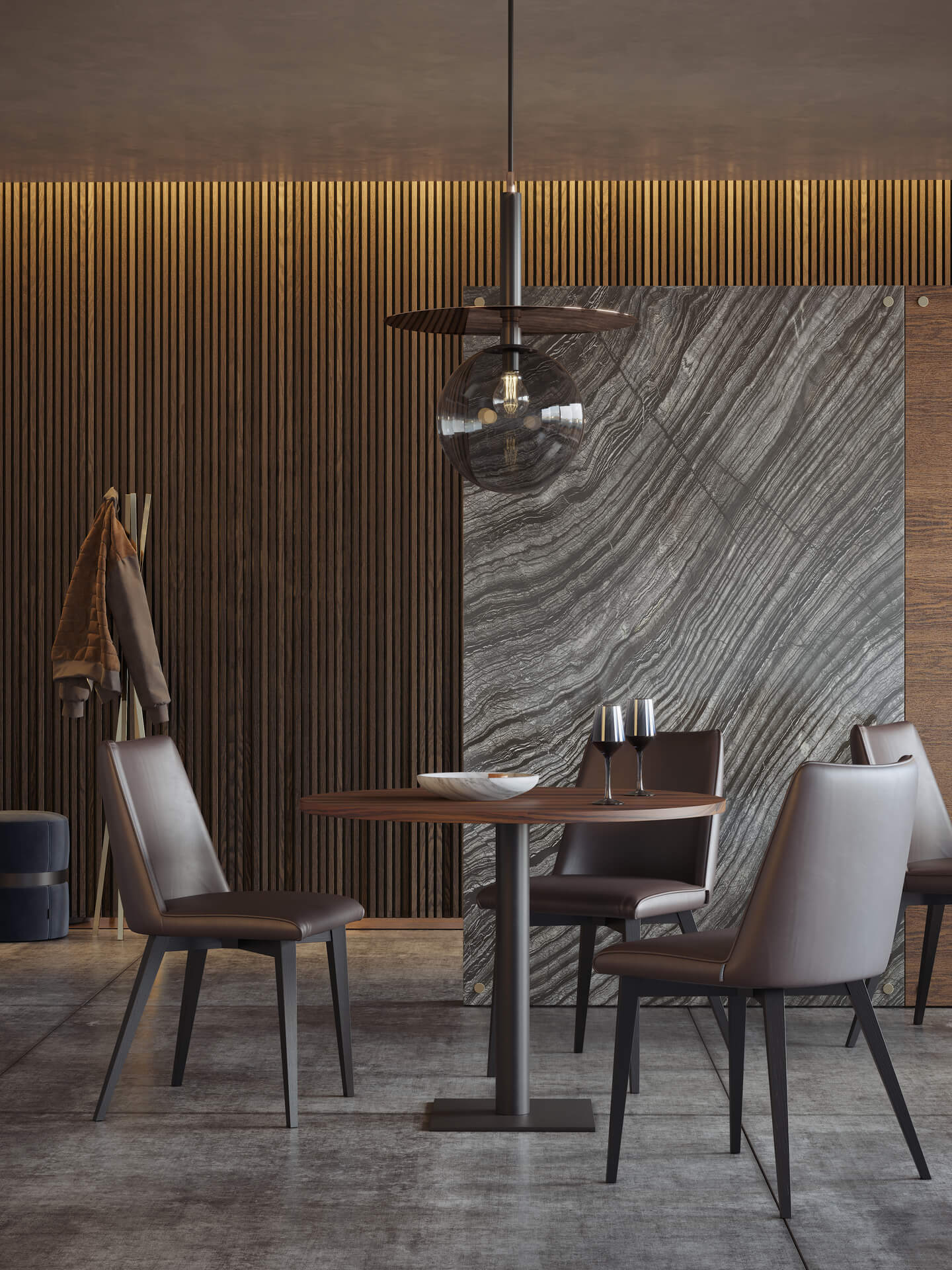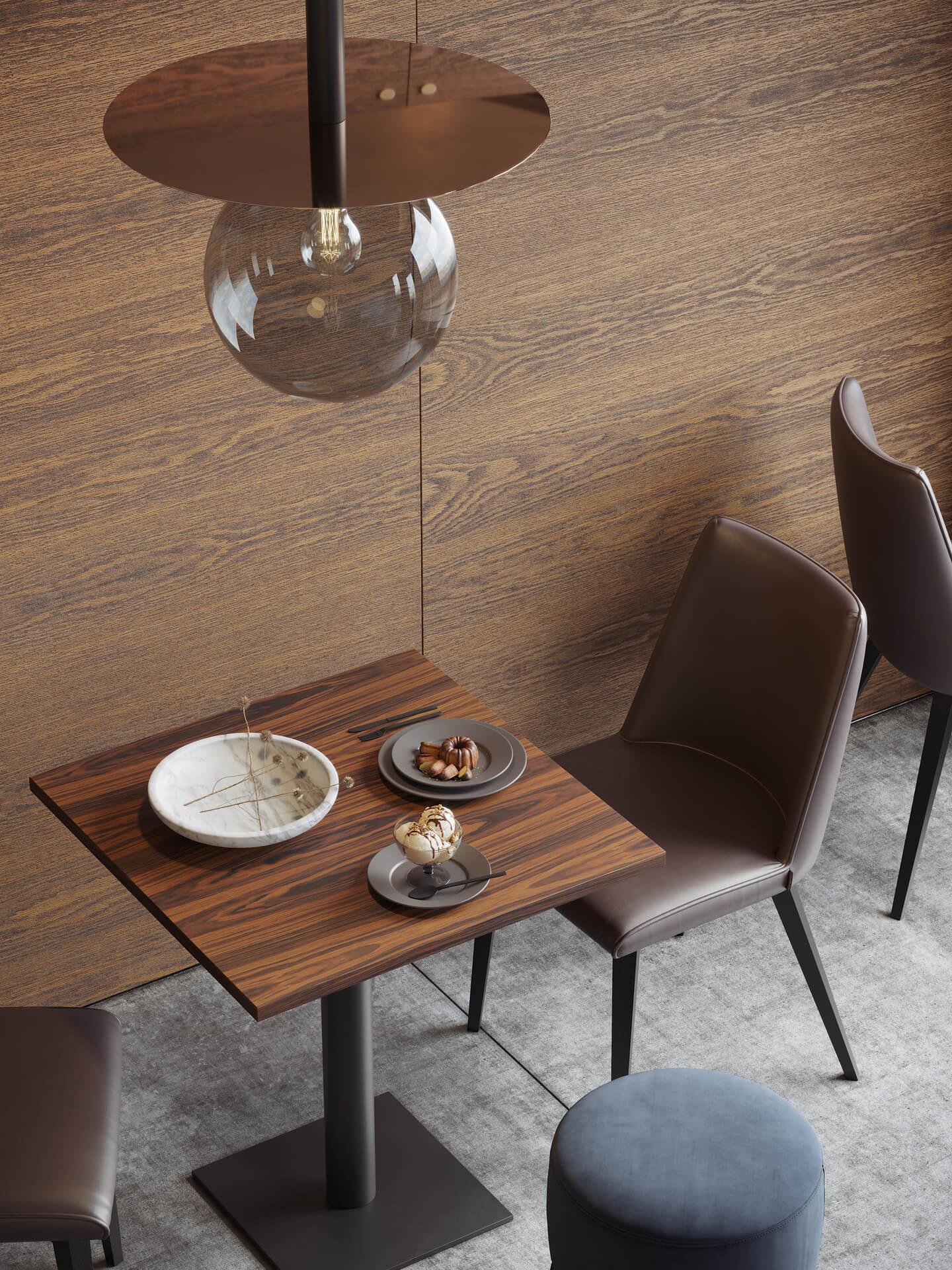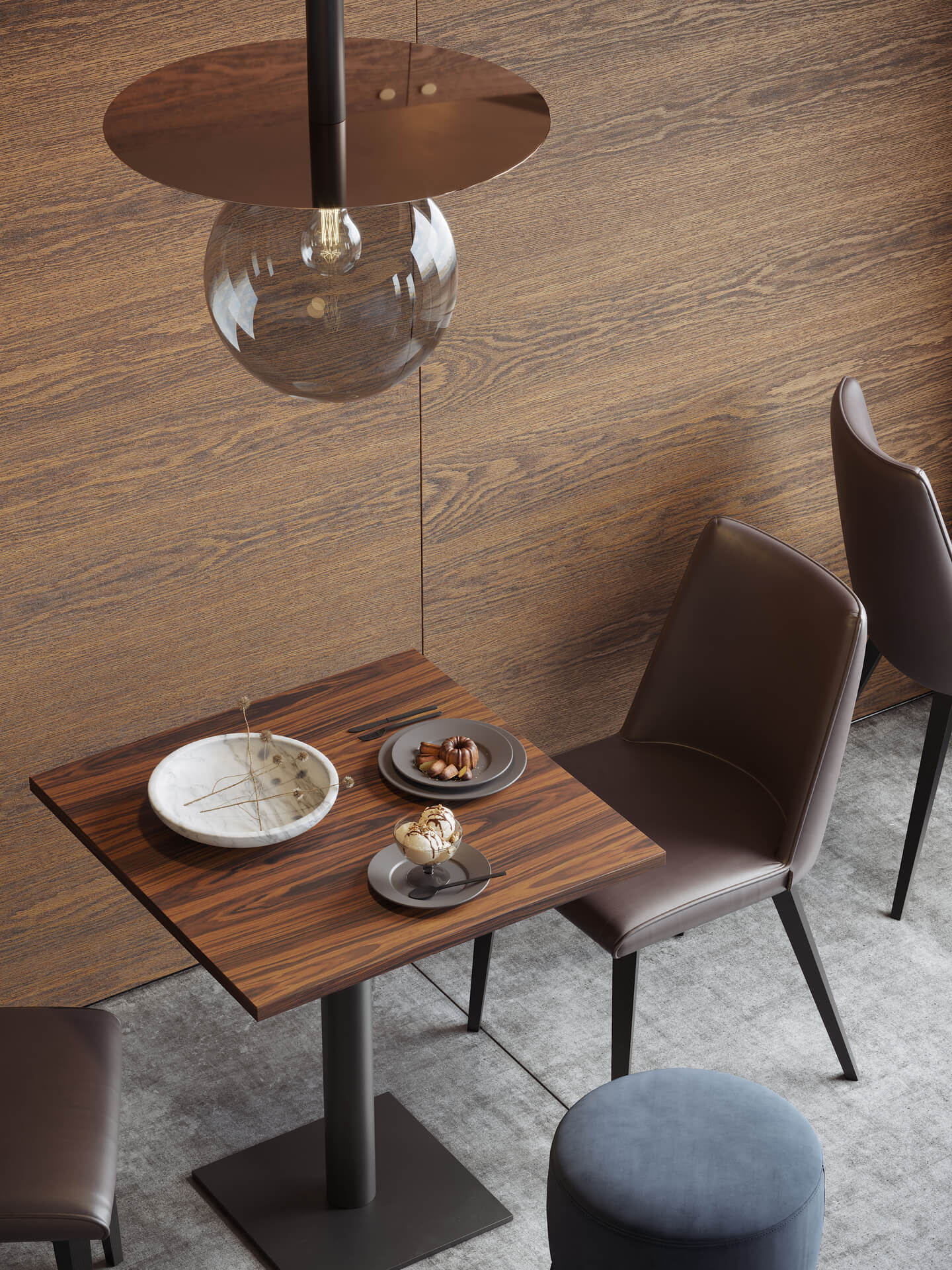 Puff and lighting
The lighting of your professional space can also be guaranteed by Laskasas. We see here a suspension lamp on each table that illuminates the meal with a lamp surrounded by a glass bell. Next to the table, a cylindrical puff with a metal strap that separates it into two sections.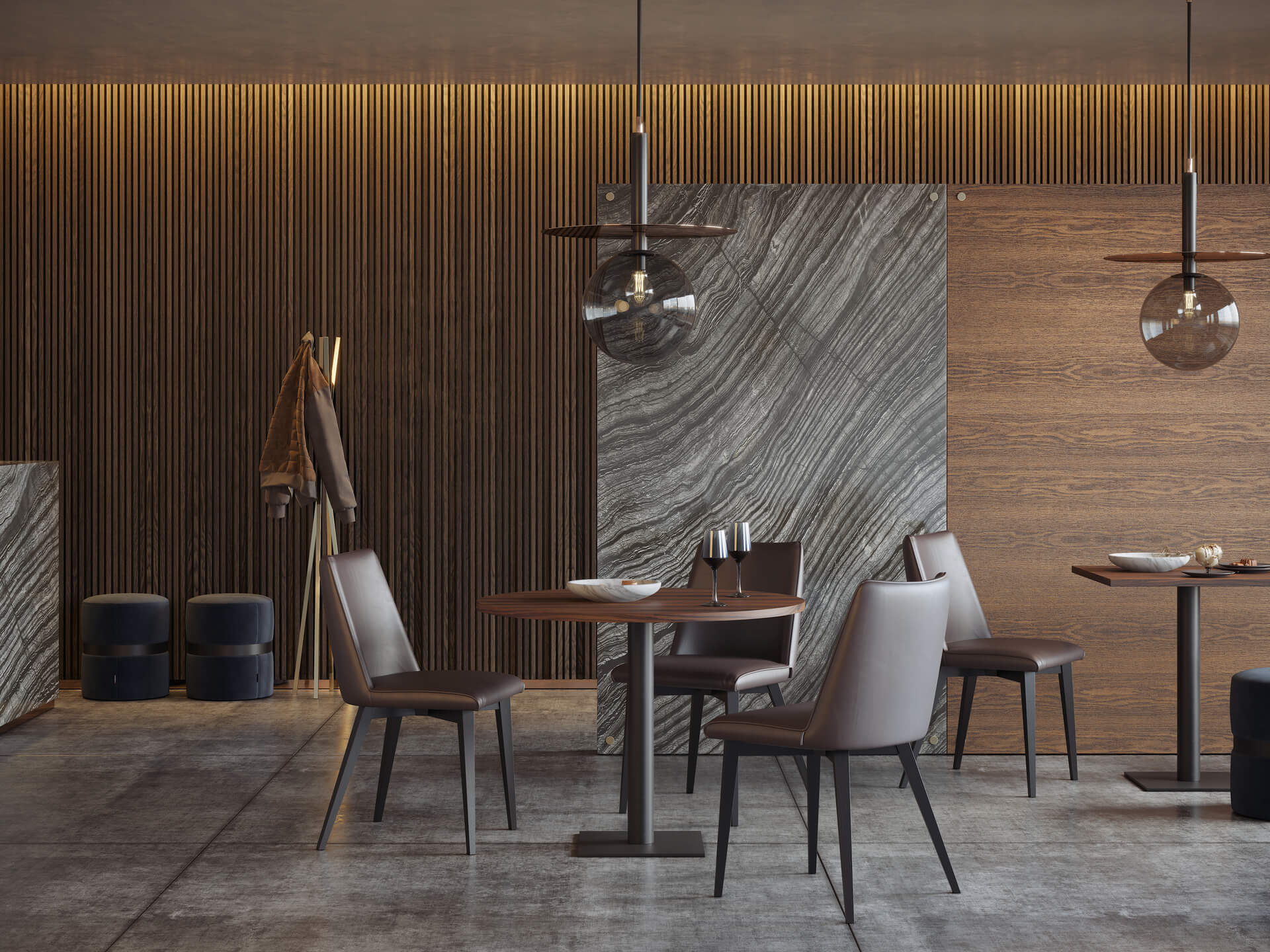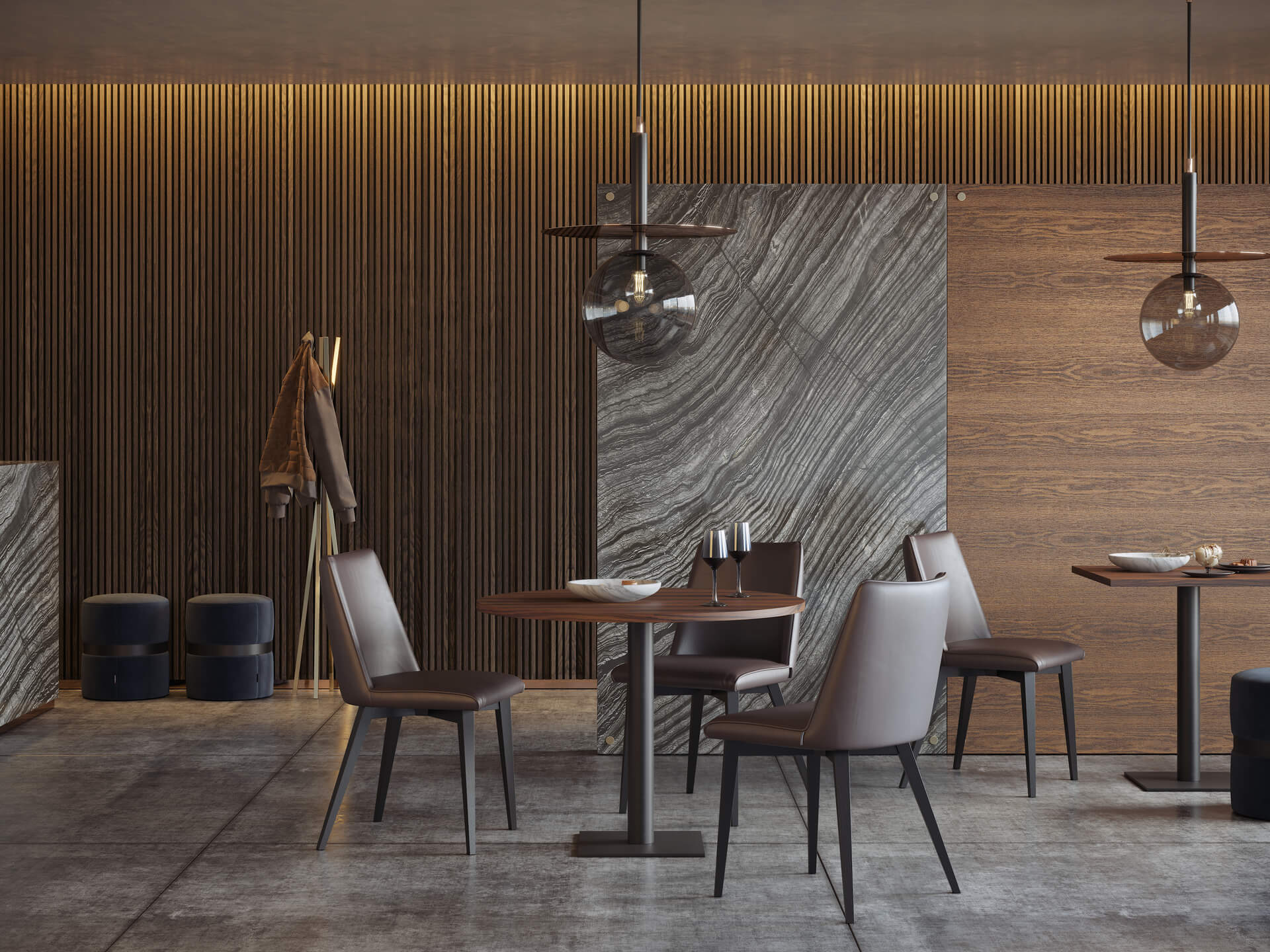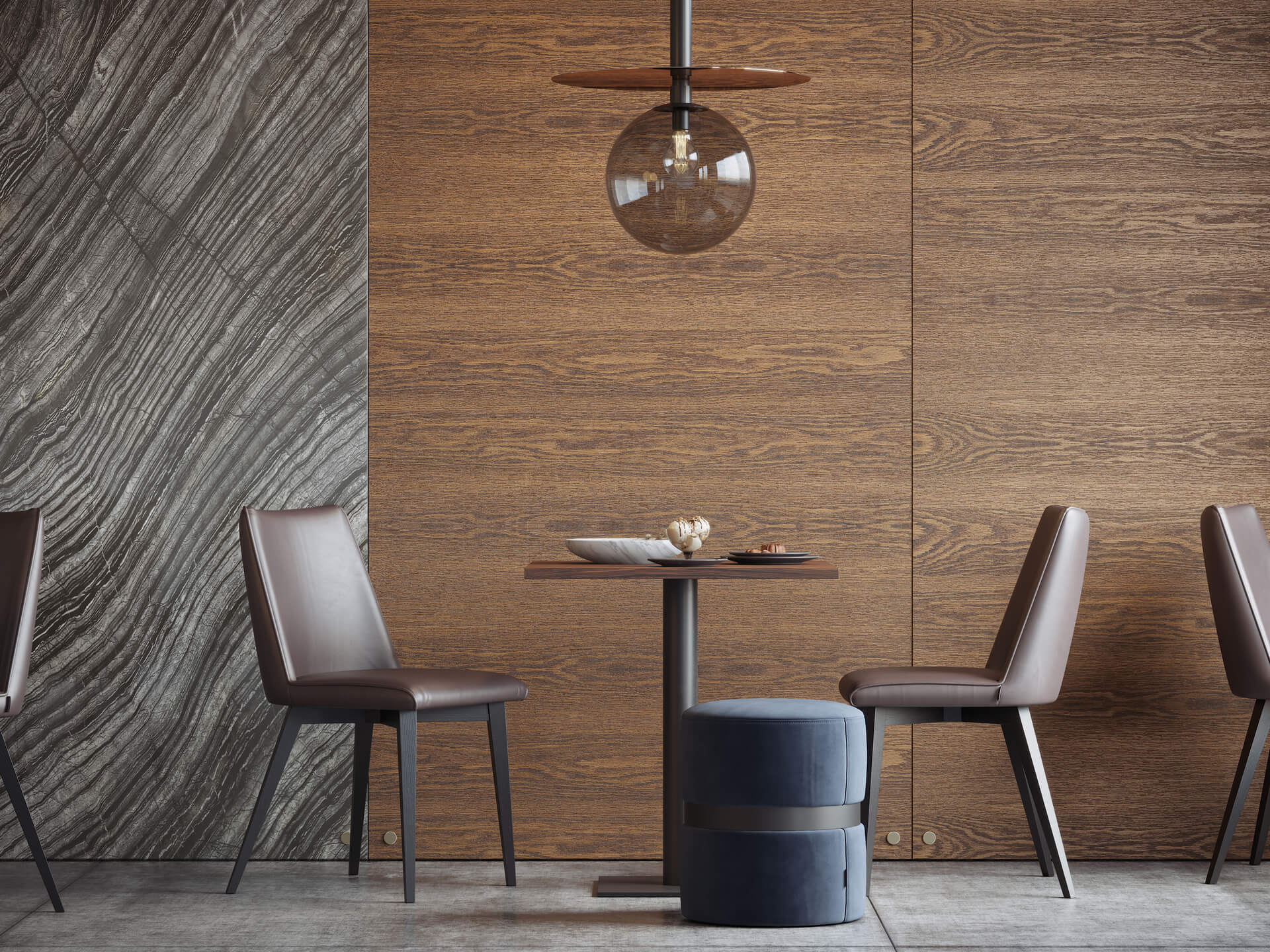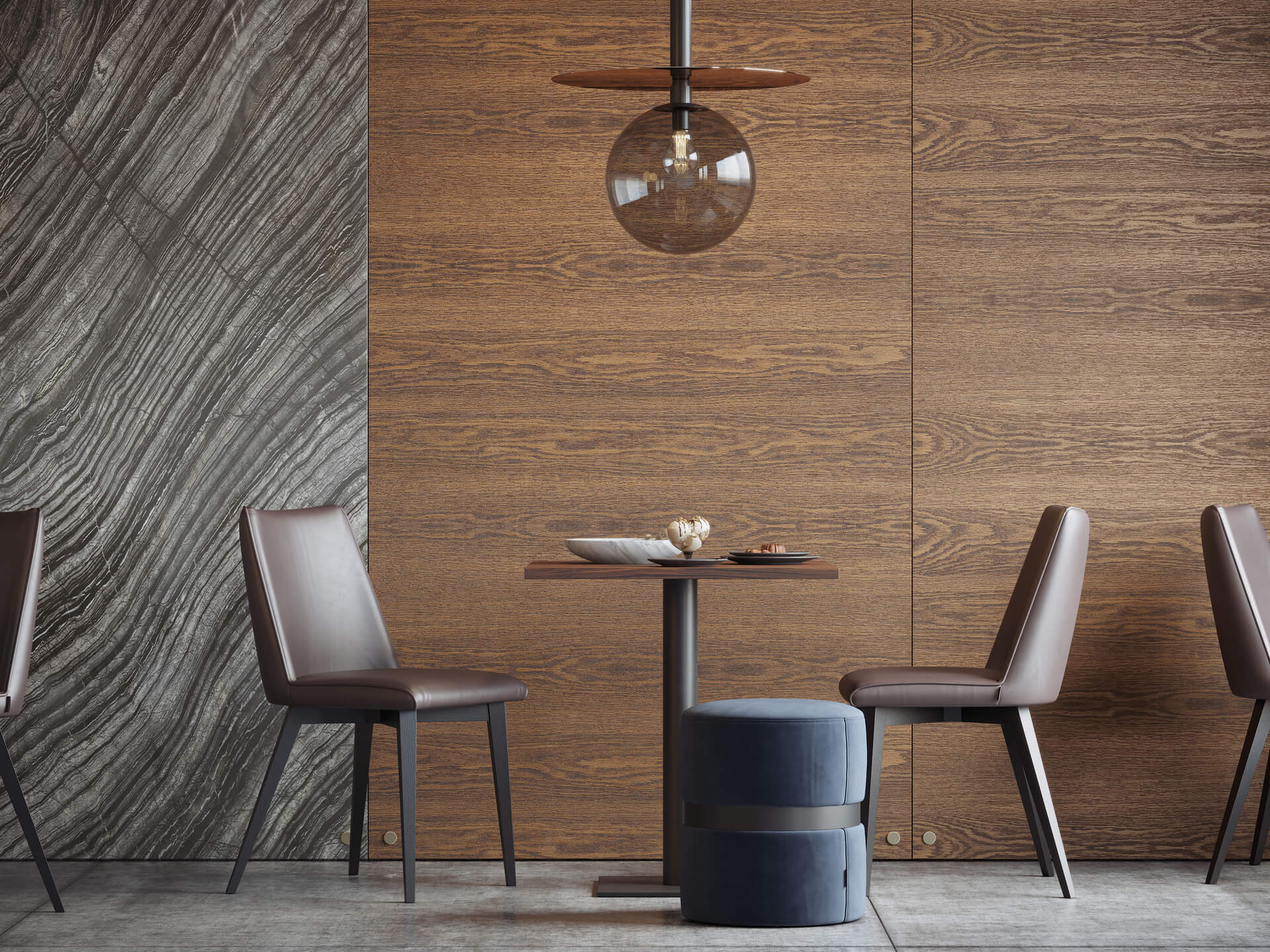 Learn more about this line