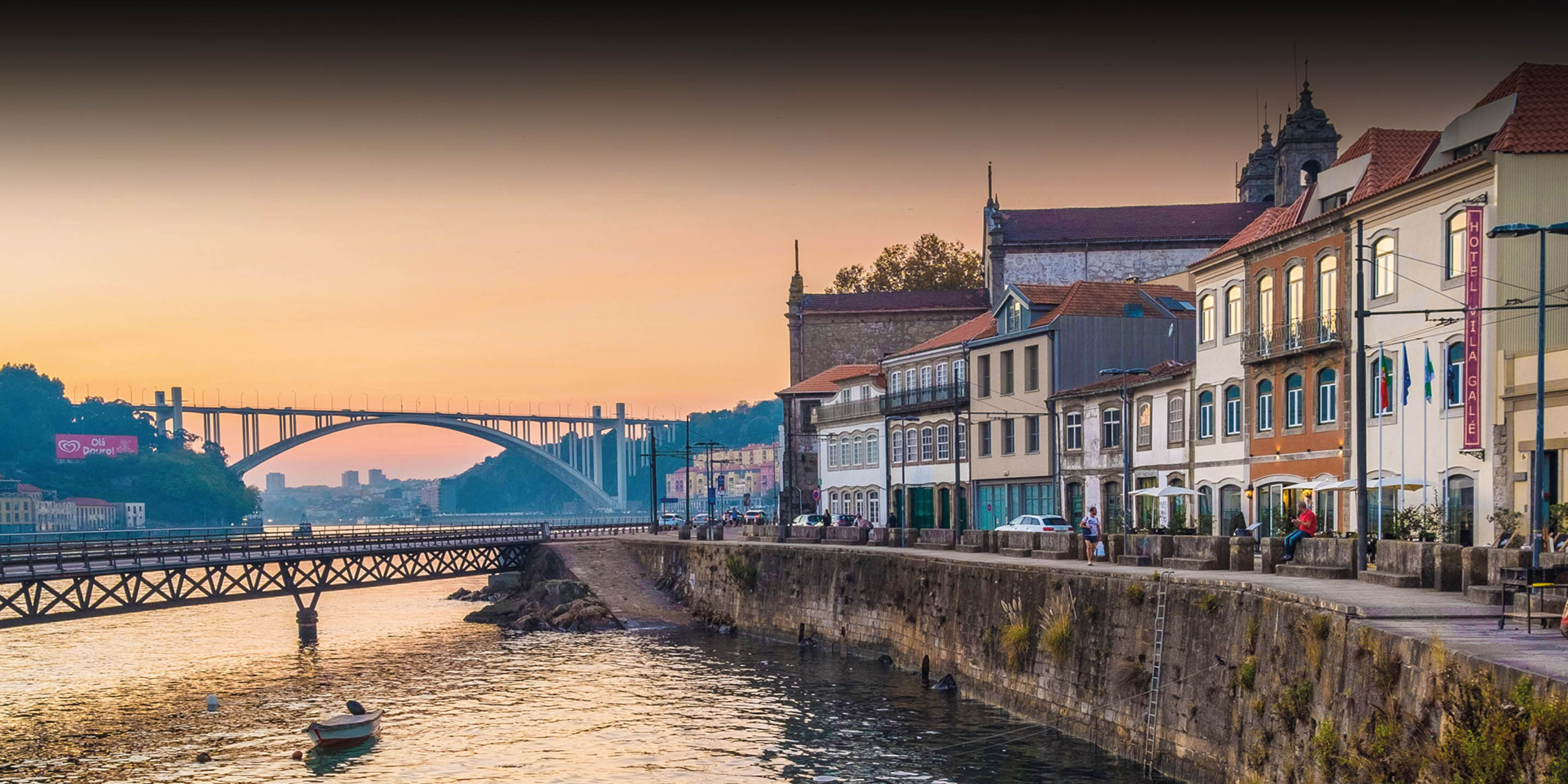 In another development of the Vila Galé Hotels in Porto, the partnership between Laskasas and one of the most prestigious hotel chains in Portugal has borne fruit.
Facing one of the most iconic landscapes of the city of Porto, this beautiful project shows a facade completely integrated into the landscape, further embellishing the already fascinating riverside area.
The outdoor terrace blends in perfectly with the dominant tones of the hotel's remaining décor, including the more youthful and fresh look an outside space requires.
The bar stools add a more modern feel to a rustic dining room / bar, with shades on the chestnut palette. They add luminosity to a more relaxed and soft area of space, next to the balcony, where friends are made and friendships are lived.
The rooms have simple décor that opens up to the incomparable view through the window, with reddish, warm and intimate tones.
A lasting partnership that we are proud of, the collaboration of Laskasas decorators with Vila Galé hotels opens up horizons and allows us to explore and expand what Laskasas can offer to those who are looking for us.