Turim Oporto Hotel
In the city of Porto, Port Wine is present in various ways and senses. For the decoration of this hotel, the motto was to represent the best the city has to offer, giving it a cosy and refined atmosphere. Thus, the predominant tones are brown and pink.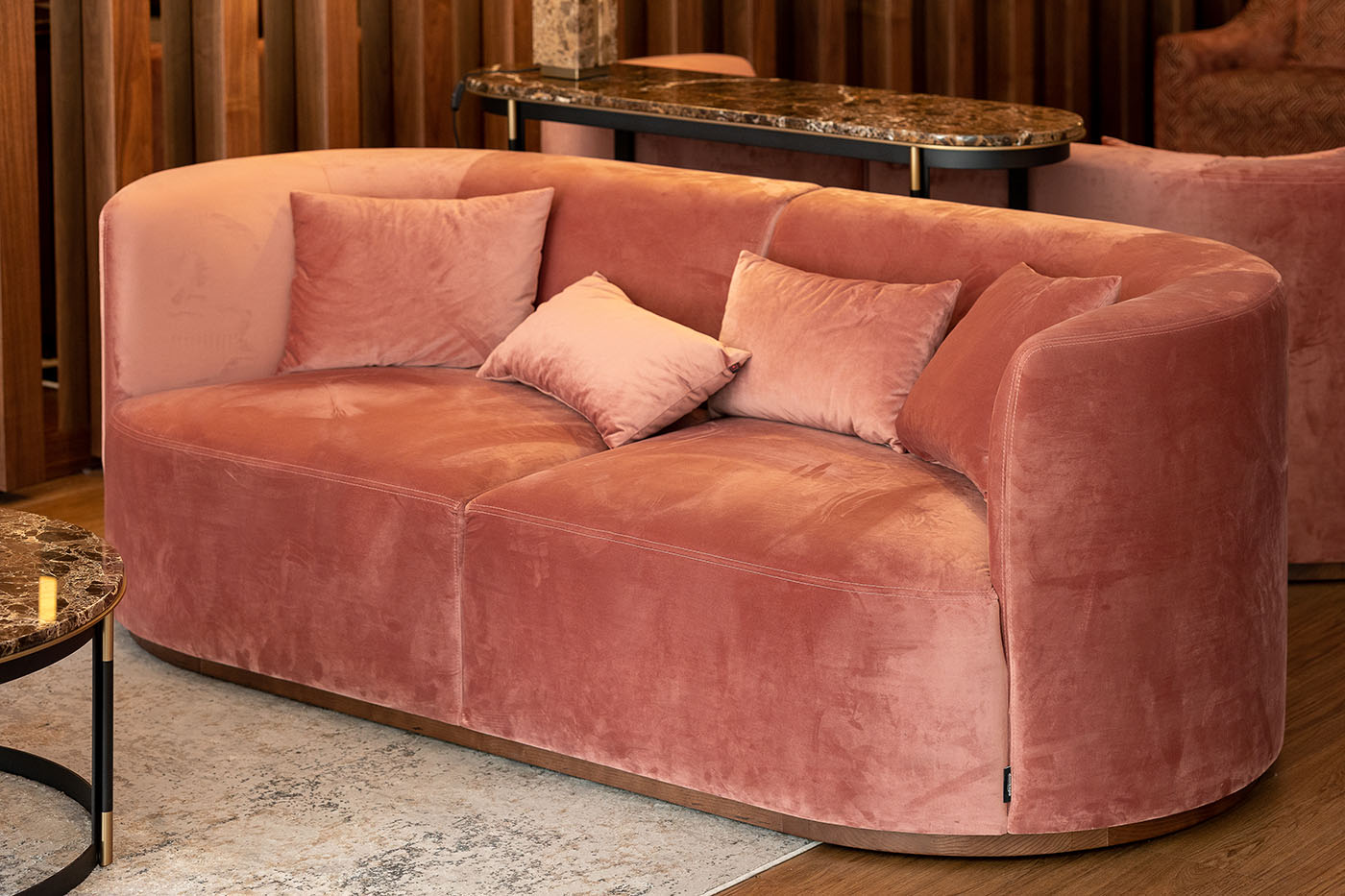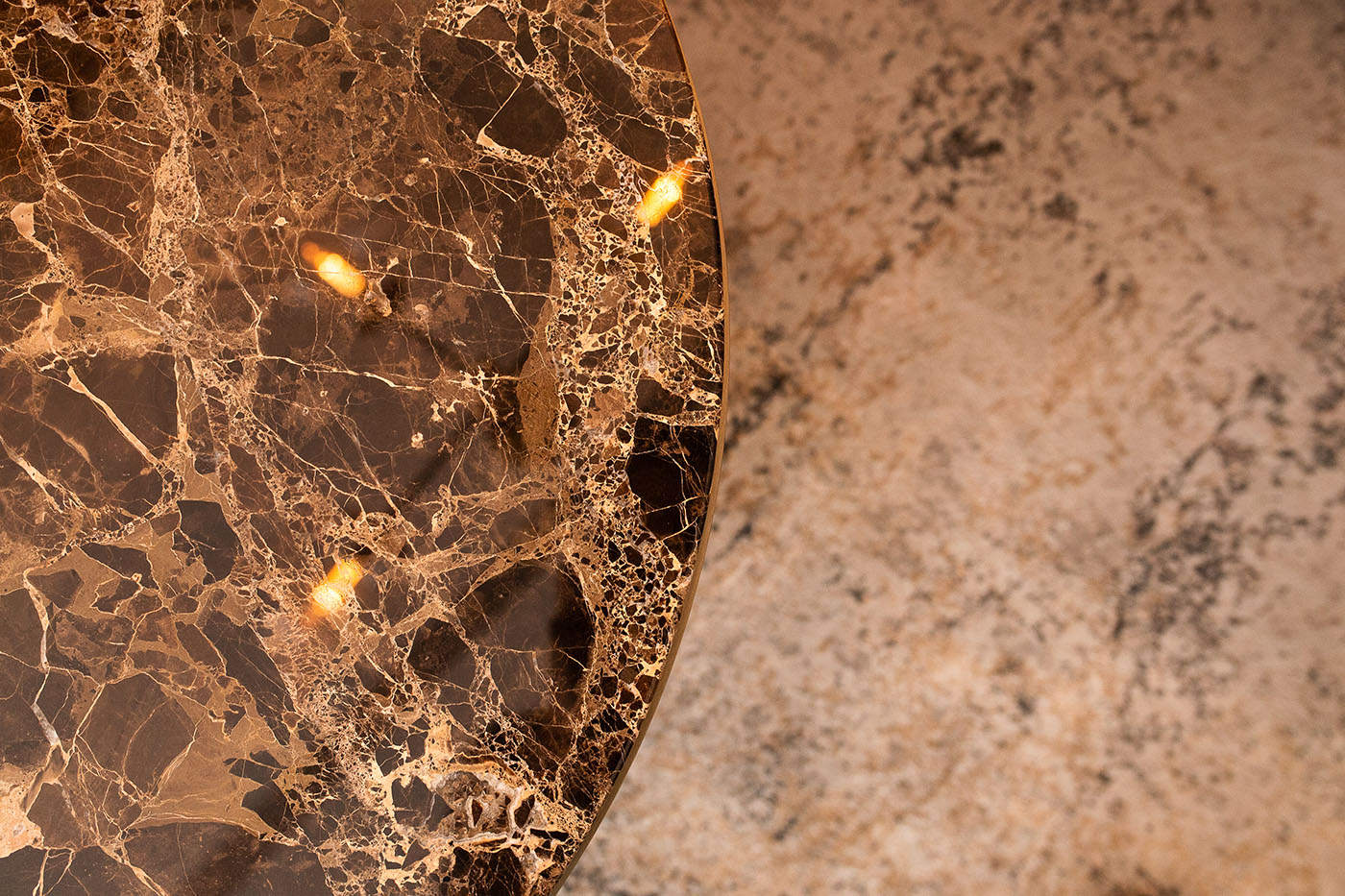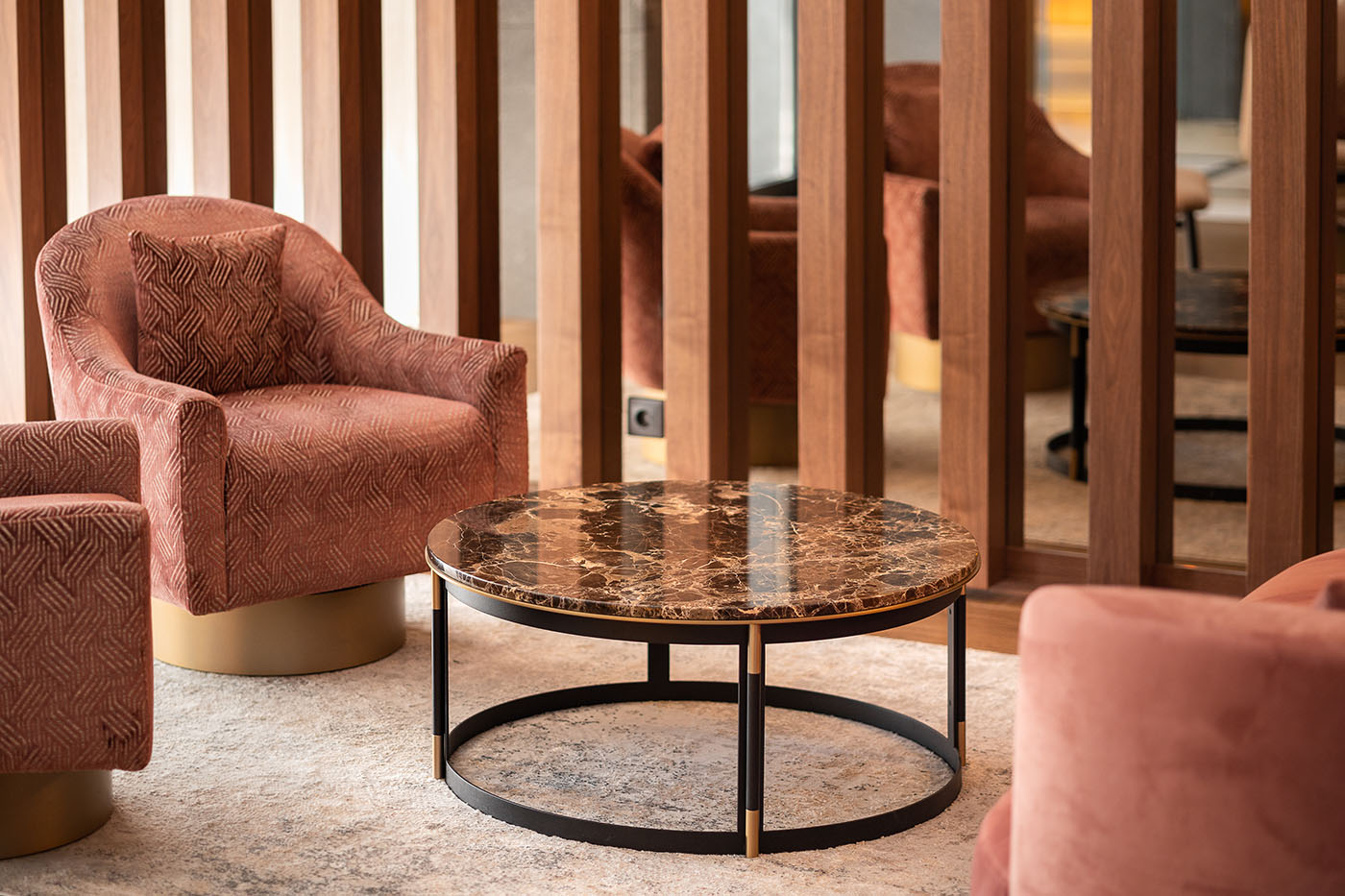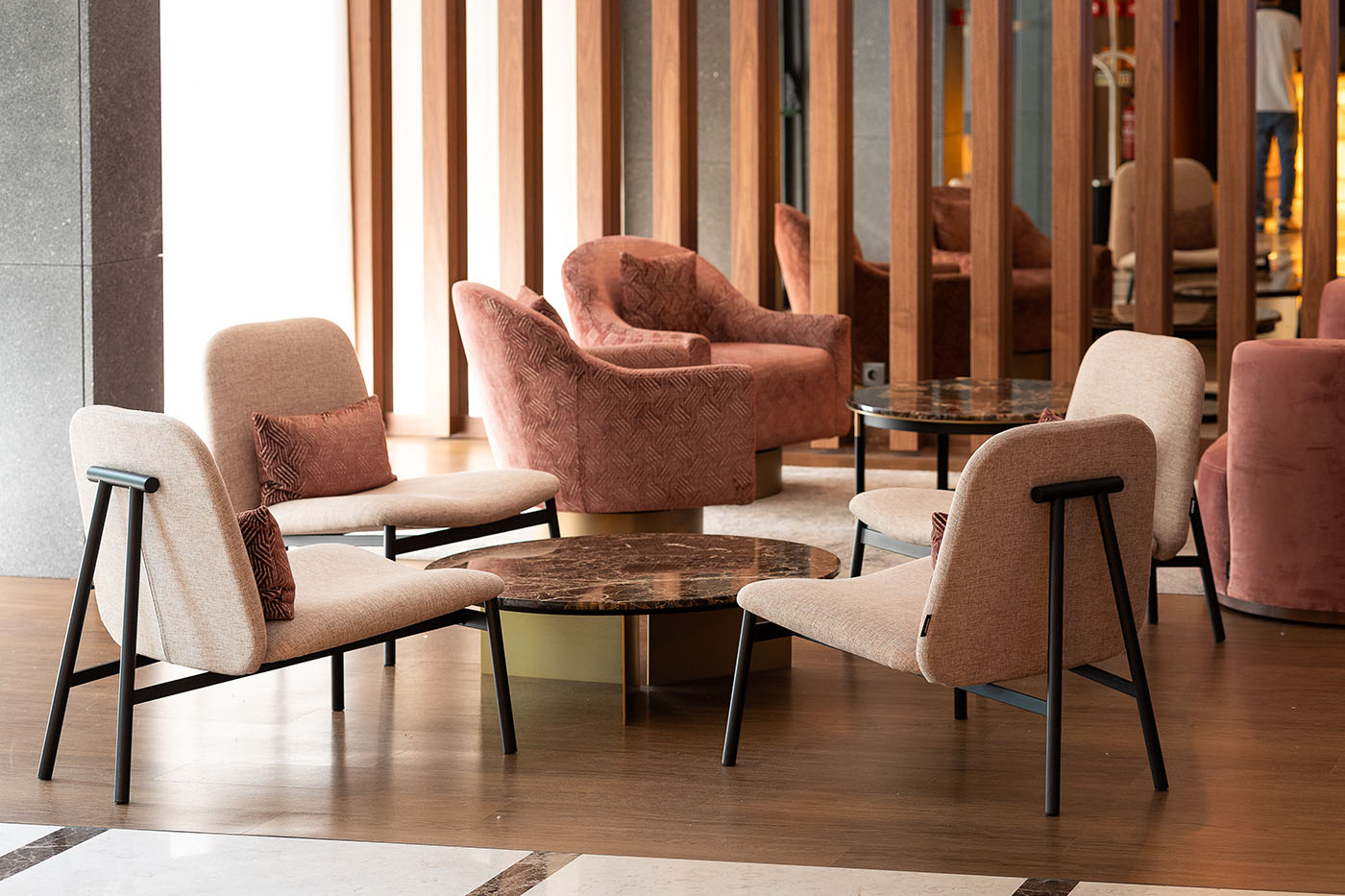 Reception & Bar
Sofas and armchairs arranged in small islands are an invitation to get together and have a good chat with friends and family. To achieve a cosy atmosphere, the light points created were the key, namely the Meredith Ceiling Lamp, which diffuses the illumination through its transparent opals. A leisure space requires a bar area. There's no fabric that better represents the rustic and historic feel that the entire city of Porto carries than natural leather. In the colour of wine, the Dale Chairs shine accompanied by the luxurious and imposing counter.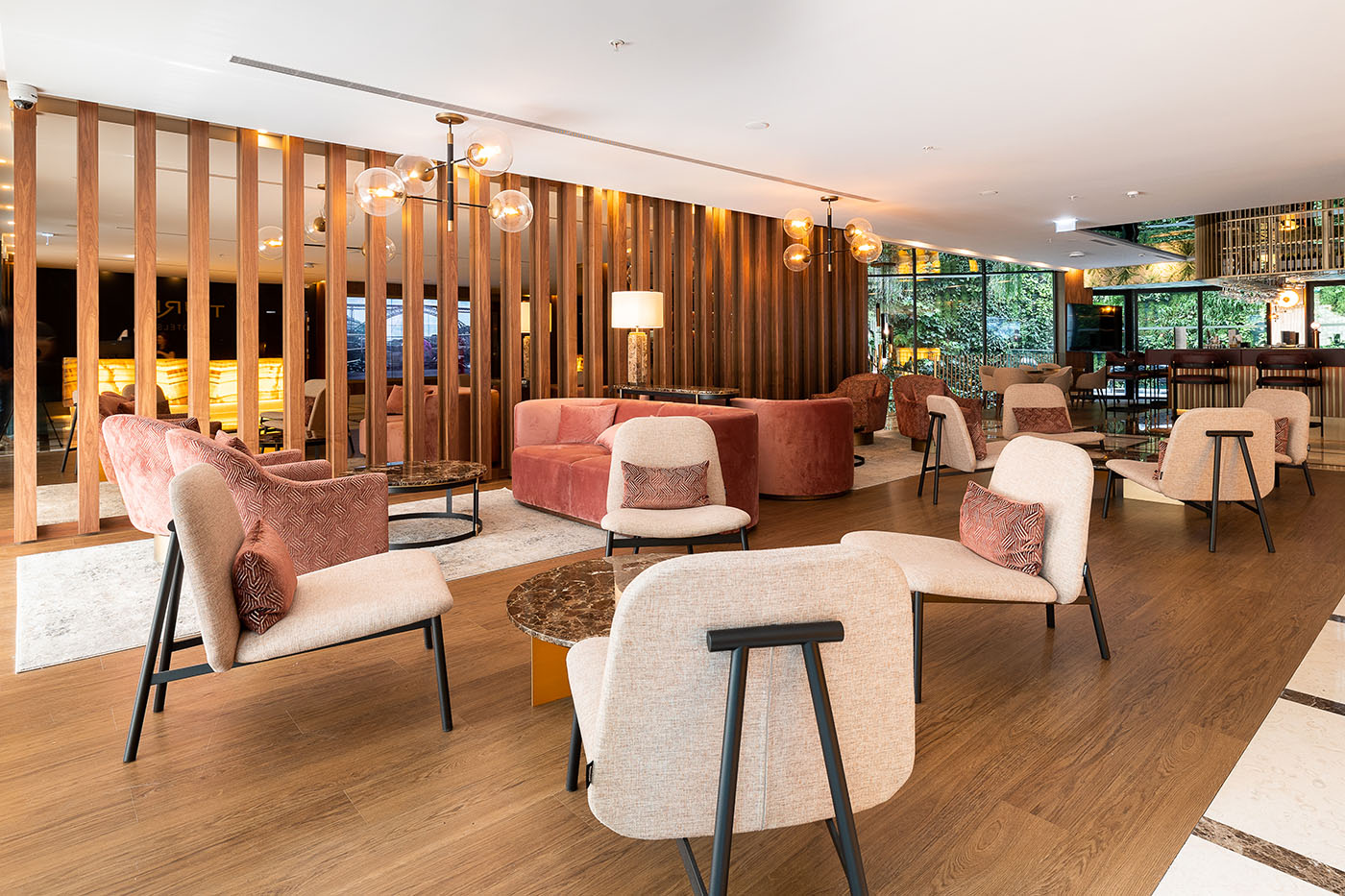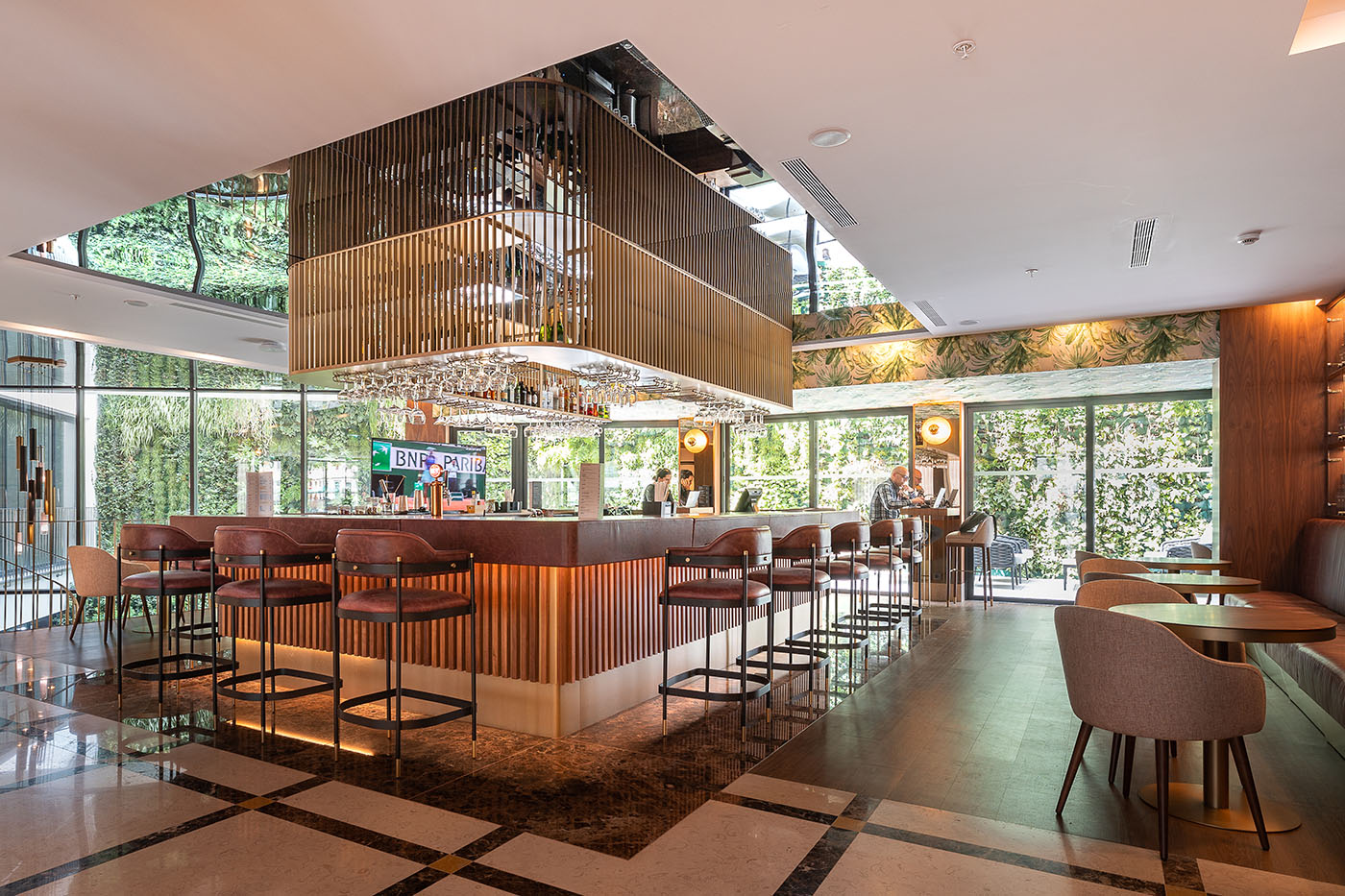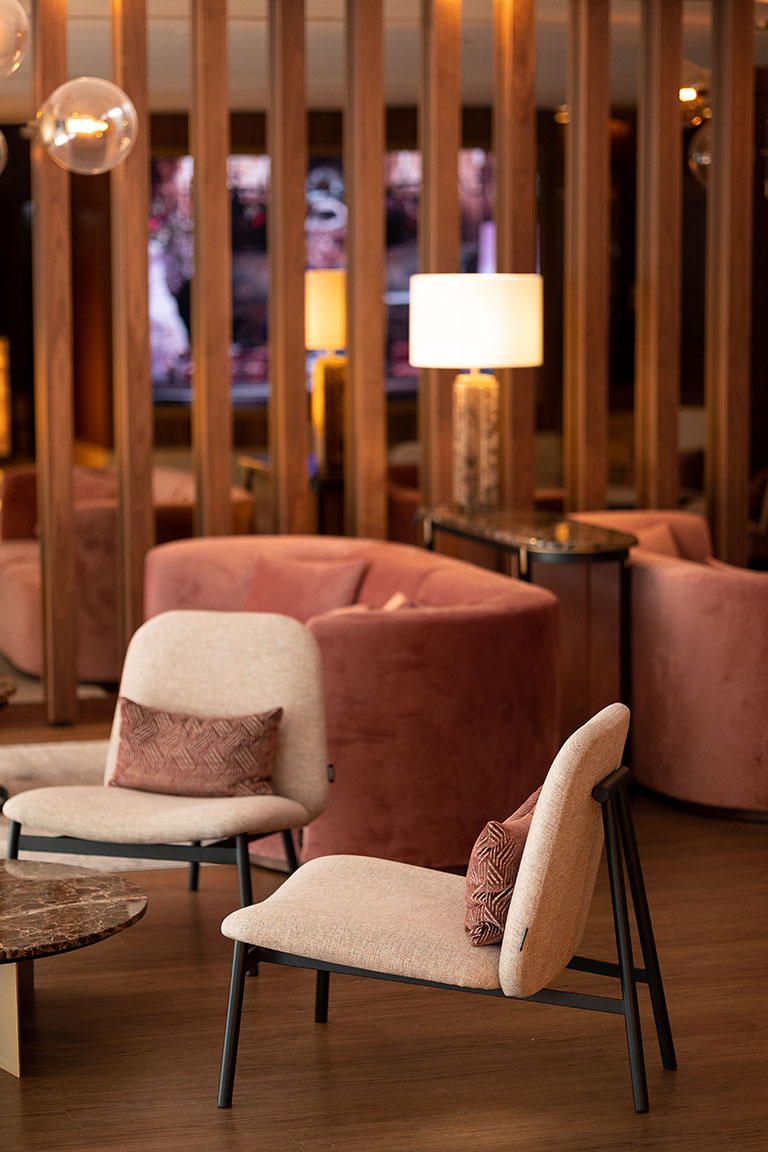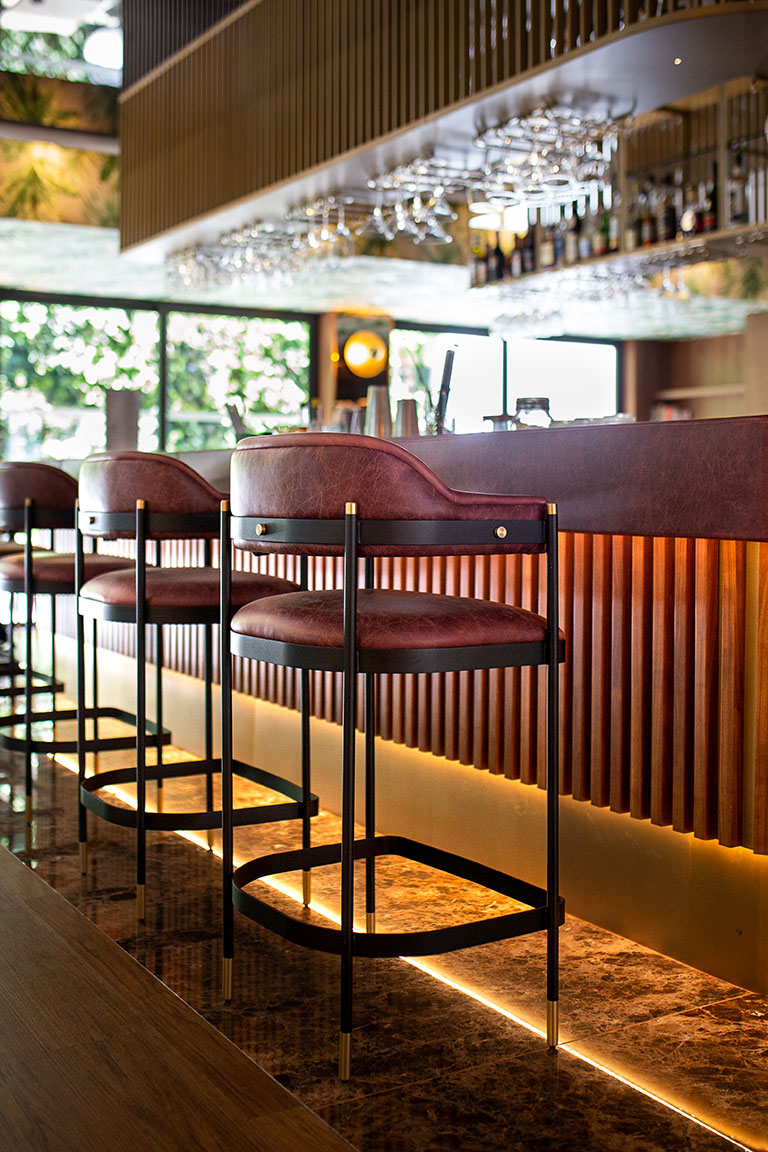 Restaurant
For the restaurant area, was essential to combine sofas with chairs, for greater comfort and harmony in the environment created. The orange colour, in contrast with the green colour, brings a touch of joy required for every moment of sharing meals. We achieved the perfect balance between comfort and high-quality materials.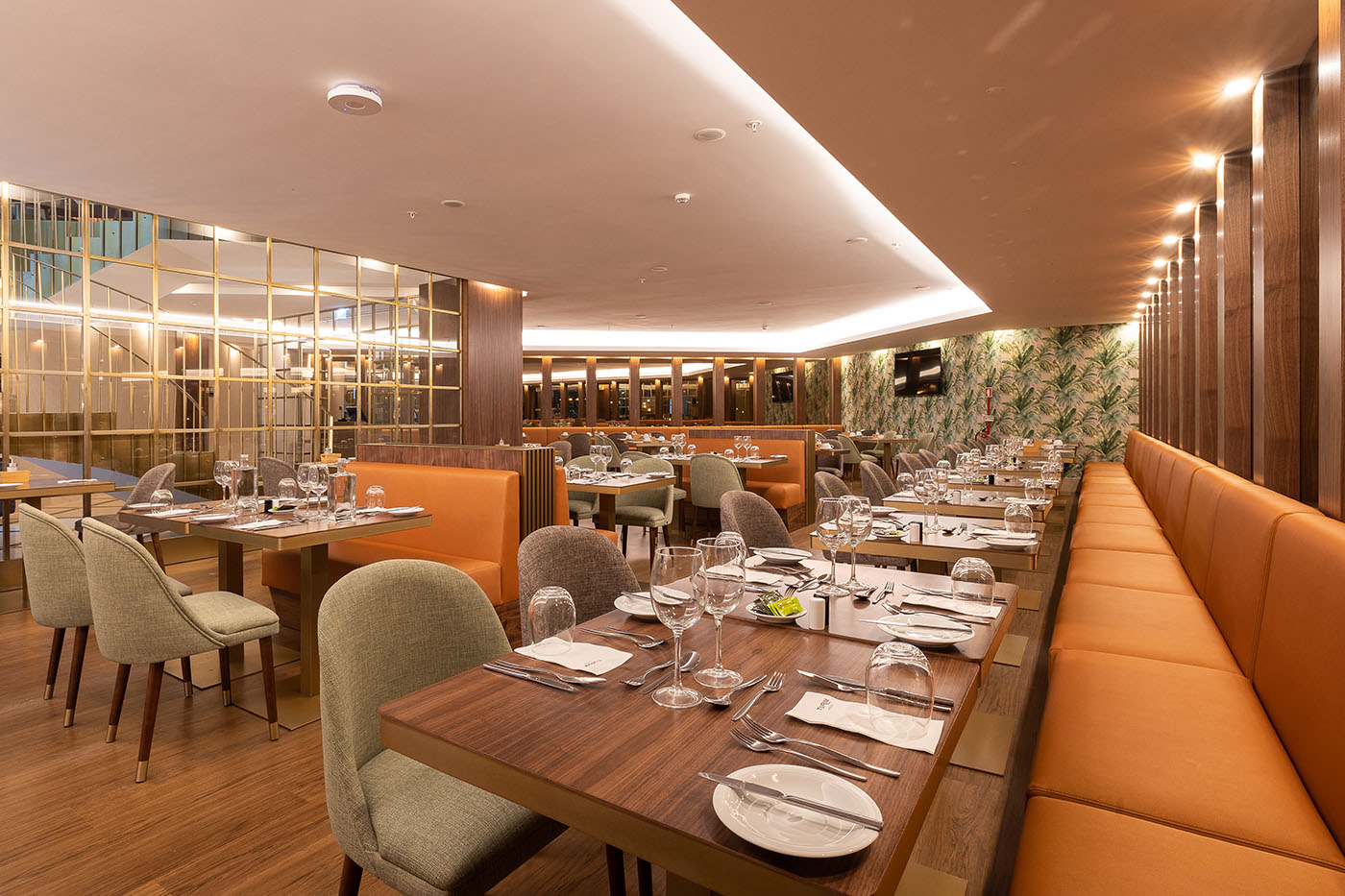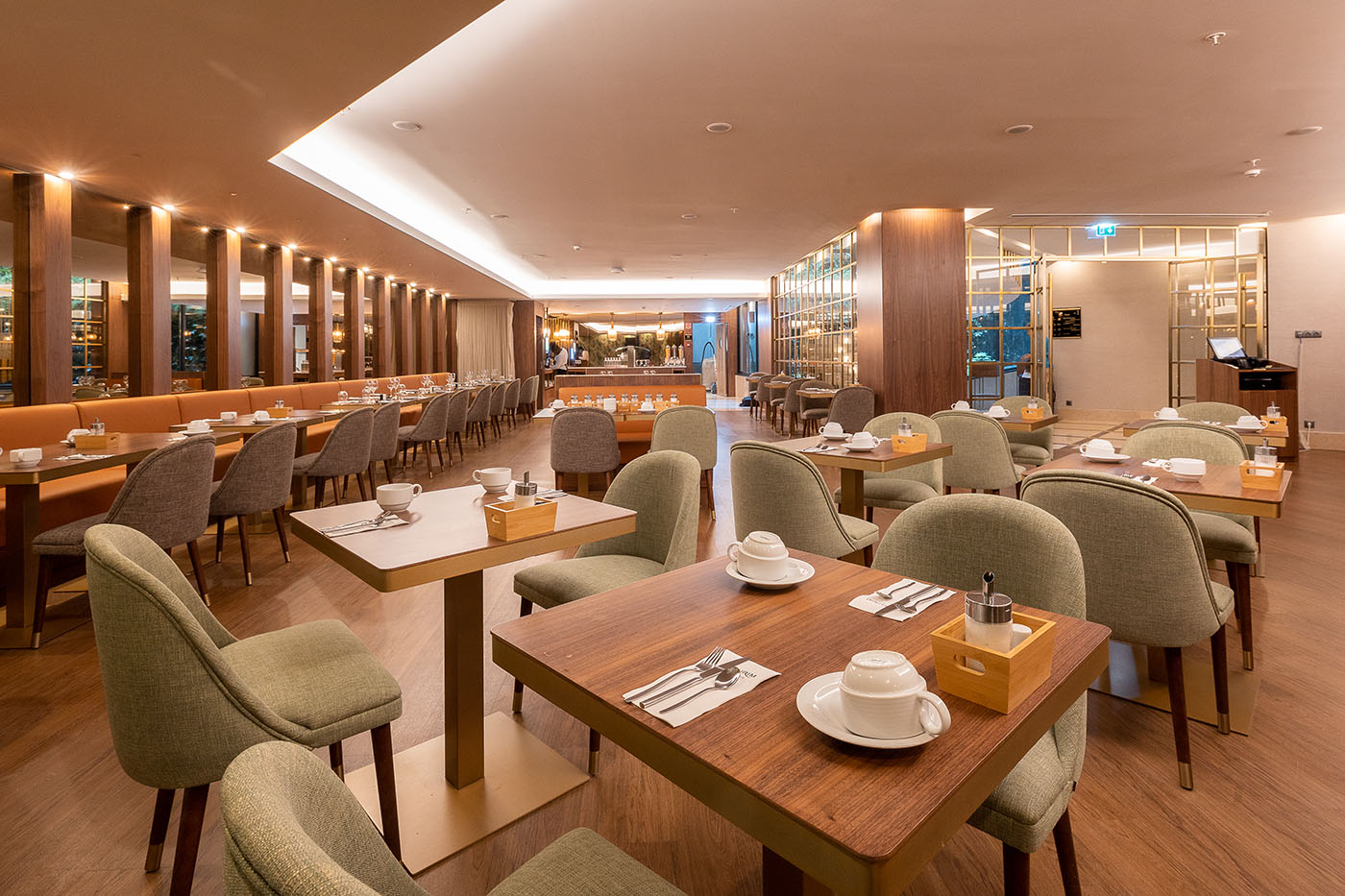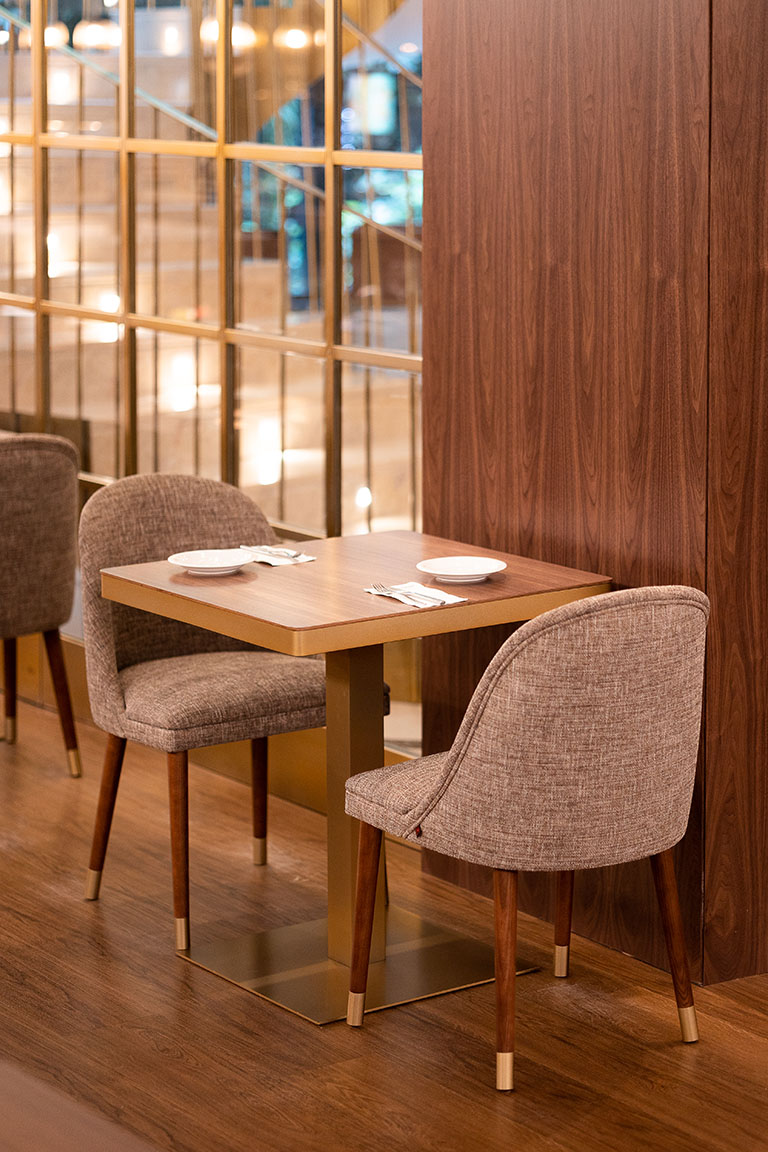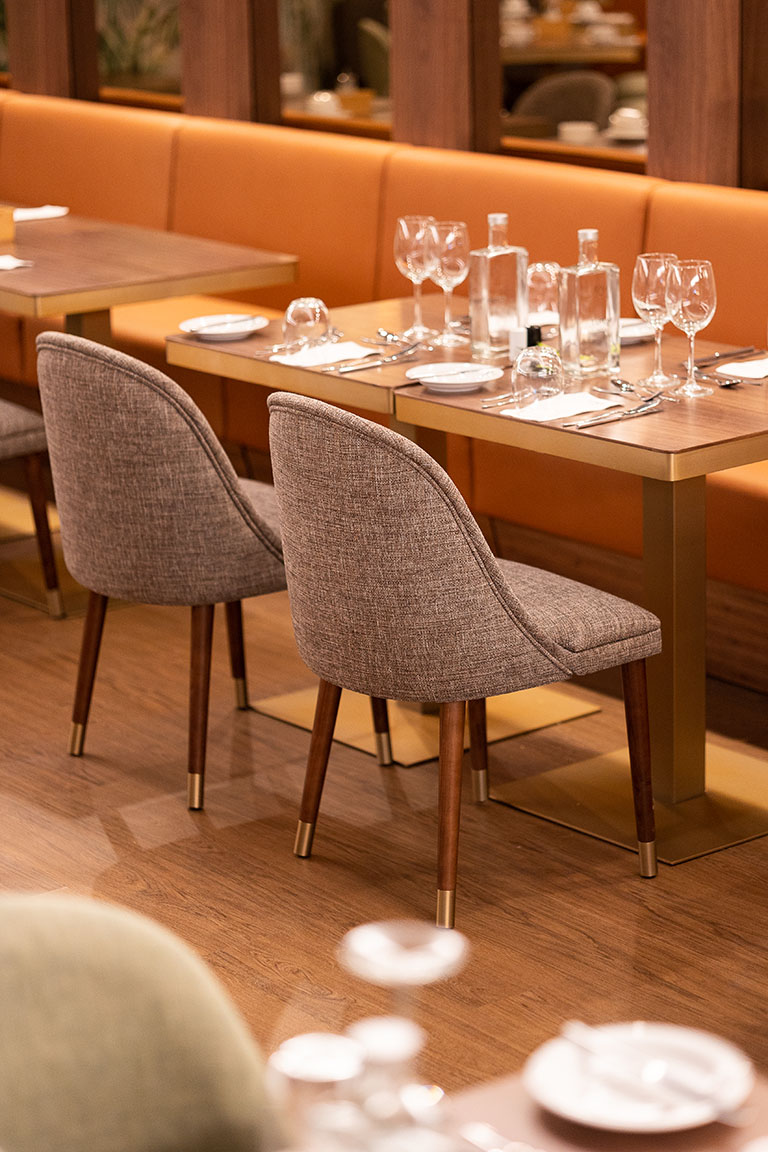 Rooms
Being a space of relaxation, for the bedrooms the tones are more serene but without compromising the main motto of the decoration. We focused more on cream tones, with a few details in rose wine tones. We completed the room's decoration highlighting some armchairs like the Munique and the Andel. Besides these, the Dublin Chair and the custom-made side tables also managed to shine in the space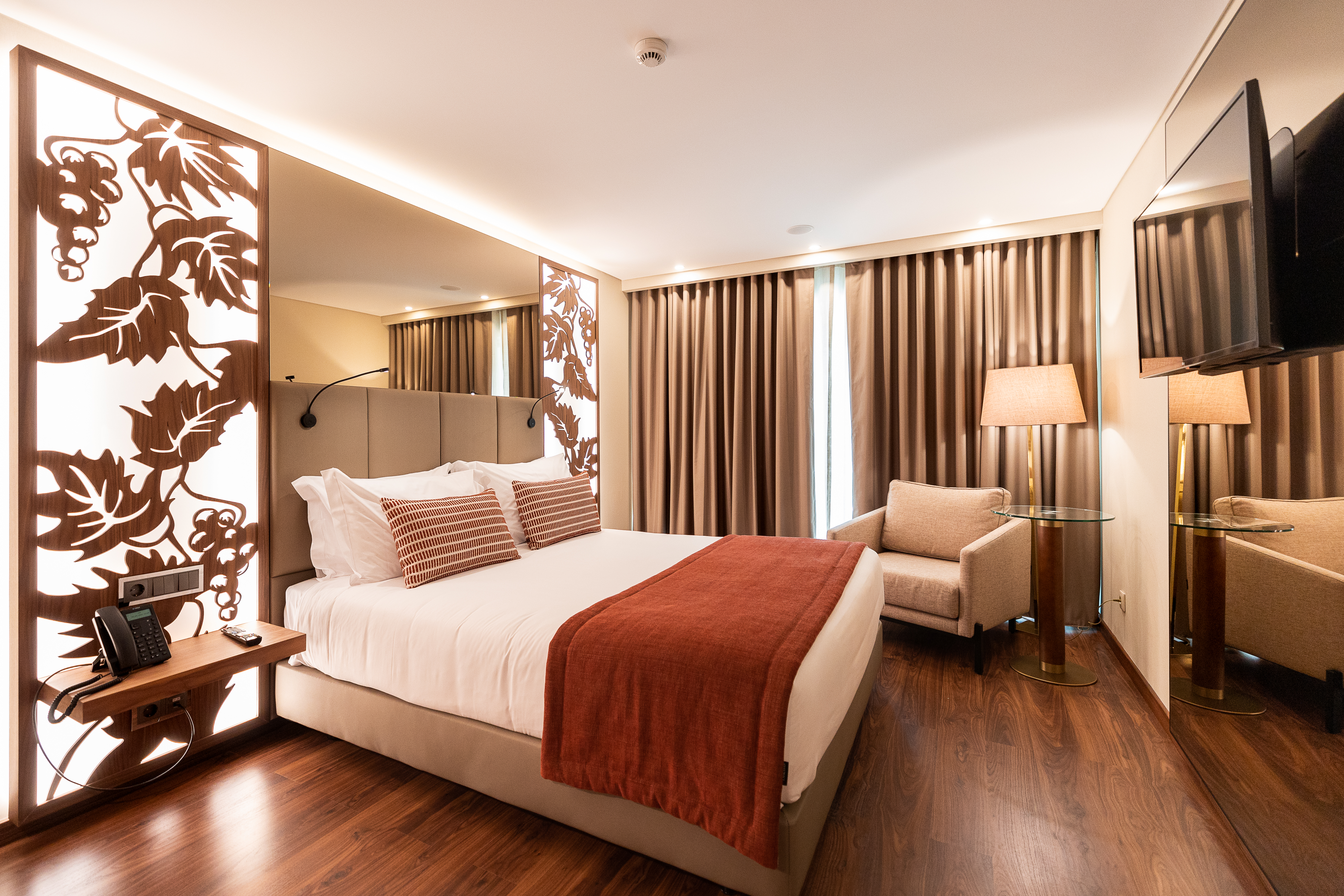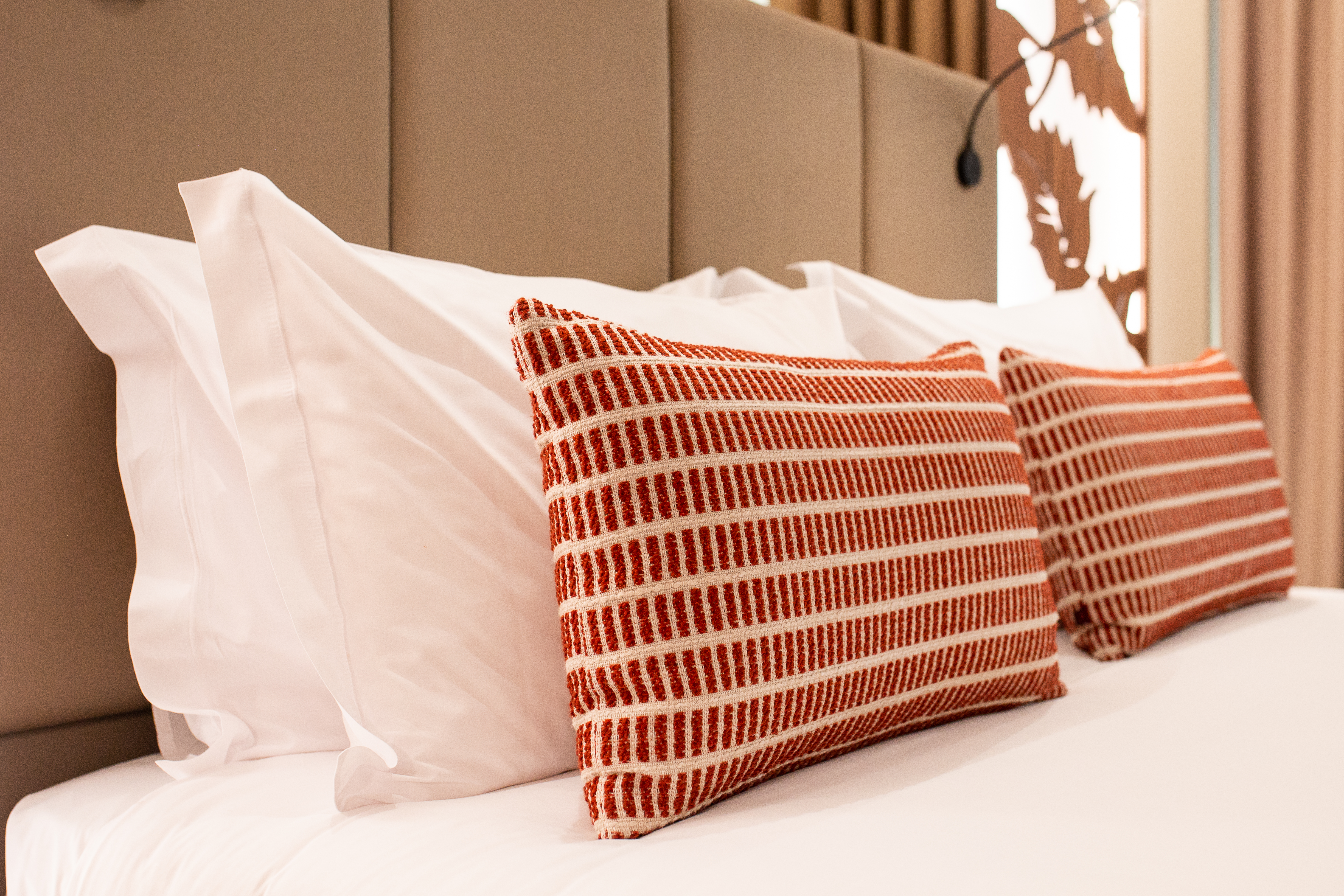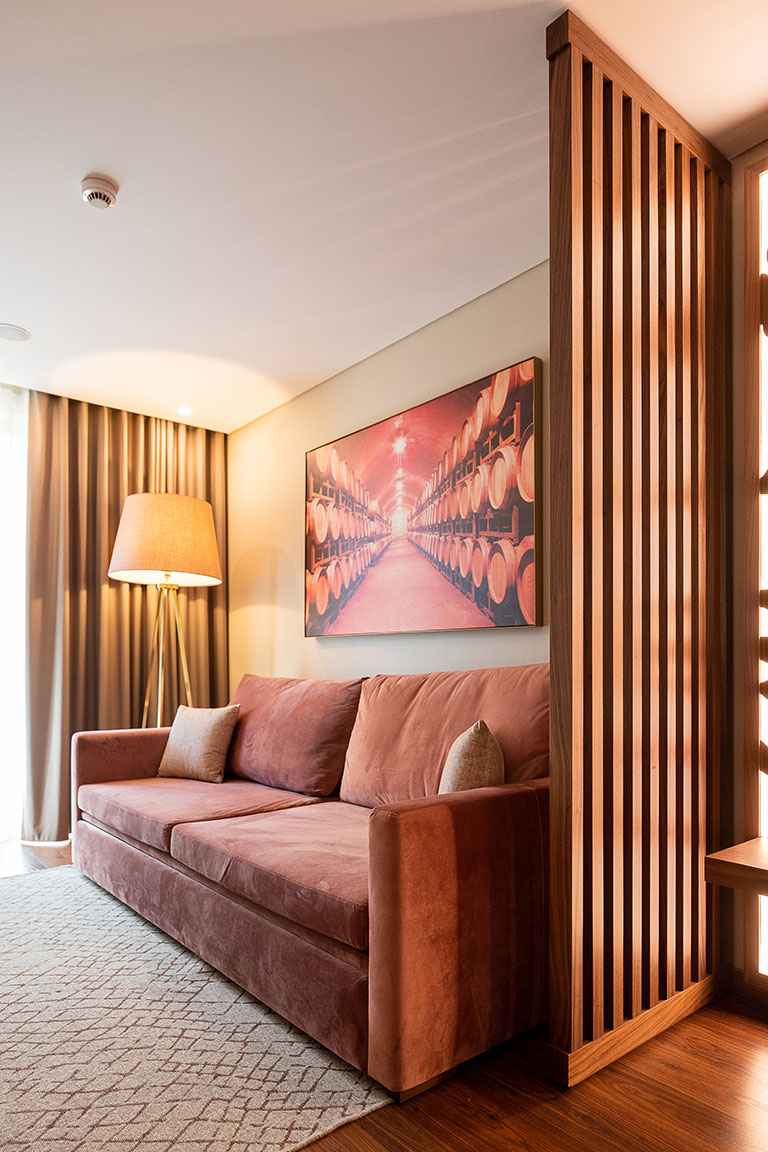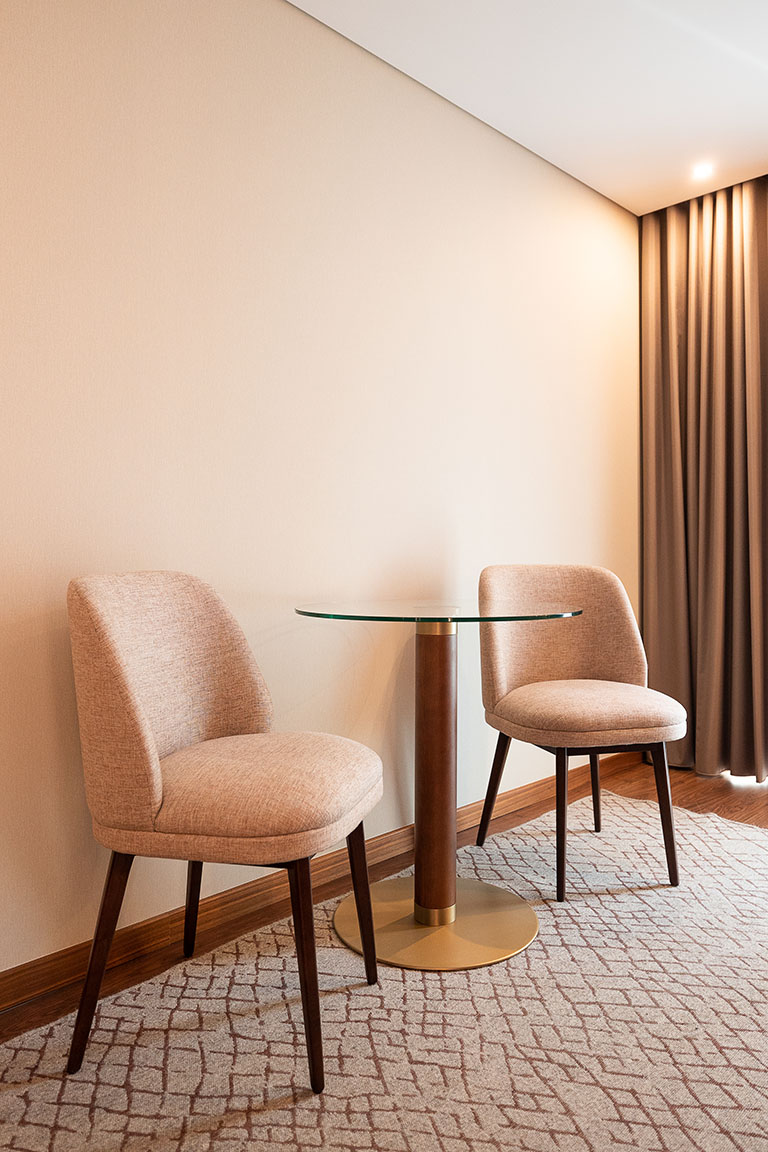 Outdoor
With an interior space like this, full of colour and meticulous details, we had to bring a balance to the outdoors with more neutral tones, which were complemented by the green colour of the garden.